Premier League: Former Southampton defender Francis Benali insists the club can still be competitive
Last Updated: 29/07/14 2:55pm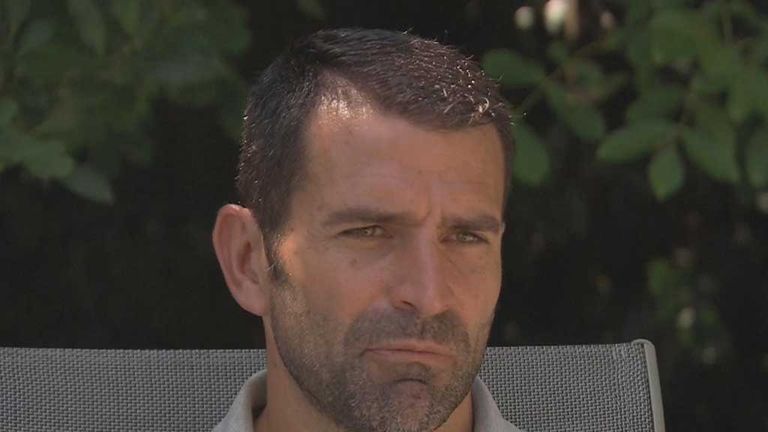 Former Southampton defender Francis Benali insists the club can still be competitive and confound the critics as they prepare for a new season with a radically reshaped squad.
Saints have sold Luke Shaw, Adam Lallana, Rickie Lambert, Dejan Lovren and Calum Chambers already this summer and now betting has been suspended on Jay Rodriguez leaving for Tottenham.
Sky sources have reported that Ronald Koeman hopes to sign a goalkeeper, a defender and a forward before the end of the week.
And Benali, who spent 16 years at the club, insists the fans must give the new manager a chance to prove his worth before they press the panic button.
He told Sky Sports News: "Obviously some huge offers for players have come in but what is concerning for supporters is the number of players that are leaving the club. It's quite easy to be negative about the position but I would like to take a more positive outlook.
"Ronald Koeman has brought in two new players (Dusan Tadic and Graziano Pelle) and he obviously wants to bring in more and I'm sure the money that has been brought in will go towards new players.
"There is not a club in the country that does not sell players. Ultimately if a player wants to leave and wants to move - as we have seen with Dejan Lovren - it is down to the club to get the best deal possible and get the funds in so that they can strengthen the squad.
"It's not ideal time-wise with the season rapidly approaching but I would be more concerned if I was sat here once the season started and the club said they were not bringing in any new players. I think it is only fair that we give Koeman the chance to bring in new players.
"He's had some time with the players, they have been on a pre-season trip. As a player you don't want to see your best players leaving but at the same time I'm sure he's reassuring the players that he is bringing in new faces and the young players will see this as an opportunity.
"At this point of time it is a concern but who is to say that in four or five months time we will have some new faces who we are cheering on and they could go and bring greater success to the club.
"I like to look at things from a positive point of view. It doesn't surprise me that they are being written off given the speculation. As a player we were always written off and we took great delight in proving them wrong and staying in the top league."
Watch Southampton's opening Premier League game at Liverpool live on Sky Sports 1 on Sunday August 17.