Premier League: Loss of key players can motivate Southampton says Graeme Le Saux
By Lyall Thomas
Last Updated: 14/08/14 7:17pm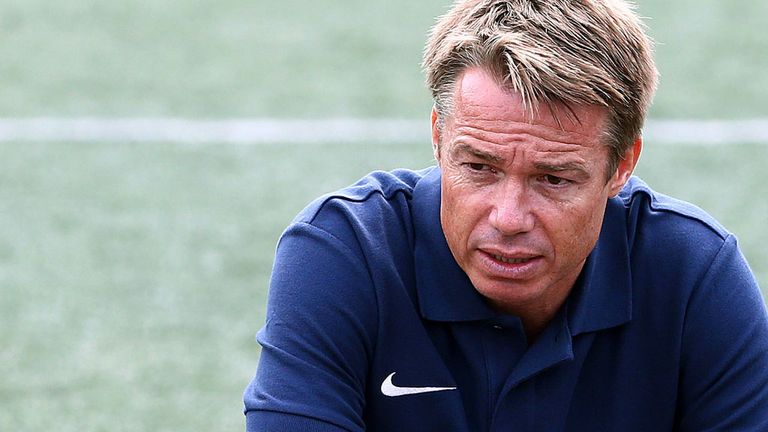 Former Southampton defender Graeme Le Saux believes the departure of several key players does not have to be an aberration but an inspiration to other youngsters at the club.
The Saints, for whom Le Saux played for two years, have sold stars Luke Shaw, Adam Lallana, Callum Chambers, Rickie Lambert and Dejan Lovren this summer for a combined fee in the region of £95million.
Despite such a loss, former England full-back Le Saux expects the Saints to be fine under new manager Ronald Koeman this season, as long as they stick to their long-term principles and keep the conveyor belt of young talent moving.
Speaking exclusively to Sky Sports, Le Saux said: "The thing with Southampton is that the loss of these players all happened very quickly.
"If you're a player in that situation and you're still in the club, you can find it very difficult when you lose key players who've helped with such a good season.
"They've got some good players still there and a lot to be positive about. They definitely need to keep those players now – you can't have a fire sale of seven or eight.
"I'm optimistic because they've got those principles holding it together; of developing young players.
"When you see Callum Chambers going to Arsenal in the region of £13million, when he's only made 20 starts, then any youngster at Southampton will be thinking 'Blimey, if I play well then I have the chance to go to one of the top-four clubs in the country'.
"That's a great motivating factor. Obviously Mauricio Pochettino was fantastic for those youngsters but they did some great business getting Koeman in – a former player of great quality and with good experience as a manager."
Southampton open the season with a tough trip to Liverpool, for whom Lallana, Lambert and Lovren now play, live on Sky Sports' Super Sunday.
"What they've got to do is get a good start to the season because the psychology of those players could be a bit fragile," Le Saux said.
"If they don't, and I'm talking over the first 10 games, it could have a real negative impact on them, if there is that fragility in the dressing room.
"They must adapt to the losses they've had and get players that are able to fit in straight away – that is where the pressure is."
Liverpool v Southampton is live on Super Sunday from 1.30pm on Sky Sports 1HD.