Premier League: Southampton's Graziano Pelle enjoyed watching Manchester United
Last Updated: 28/08/14 12:09pm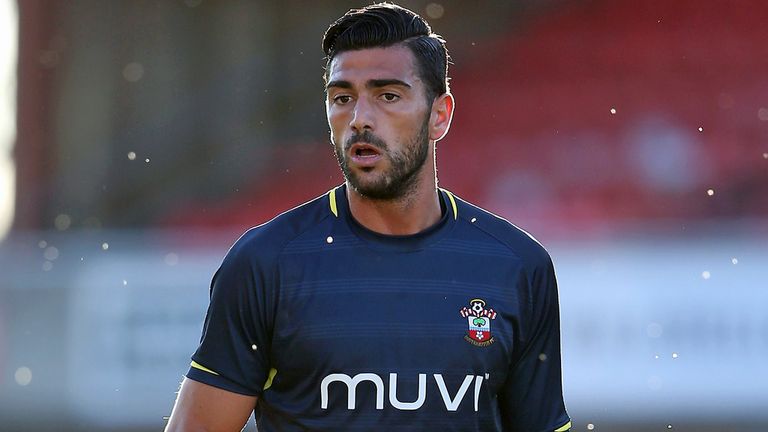 Southampton striker Graziano Pelle has revealed that he enjoyed watching Manchester United while growing up.
The Italian joined the Saints from Dutch club Feyenoord last month on a three-year contract for a reported transfer fee of £8million.
Pelle scored his first goal for Southampton in their 2-0 away victory over Championship side Millwall in the second round of the Capital One Cup on Tuesday.
The former Italy Under-21 international has now revealed that it was one of his dreams to play in the Premier League, and that he loved watching 20-time English champions United.
"Since I was young, one of my dreams was to play in the Premier League and finally I got it," the 29-year-old told the Daily Echo.
"I remember watching Alan Shearer and Dennis Bergkamp playing really well and I always loved to watch Manchester United. This league is so exciting, every time it is so exciting to watch."
He added: "It's not just enough to play in the Premier League. I want to improve. I think it's the most difficult competition, especially for a striker because the defenders are really tough.
"They have great midfields in front that fight. Every ball I have to use everything and be strong up front for my teammates. But I like difficult games and the challenge because of the quality of all the teams."