Mark Hughes says Stoke are determined to improve next season
By Mark Crellin
Last Updated: 19/05/17 10:55am
Stoke manager Mark Hughes admits the club have not achieved their targets this season and need to improve next term.
But Hughes thinks the season was far from a disaster and pointed out that it can be tough for the Premier League's mid-ranking clubs to keep on progressing.
Stoke have finished ninth for three seasons running, following the hiring of Hughes in 2013.
However, ahead of Sunday's season-ending trip to Southampton, Stoke are 14th, with a top-half final placing beyond their grasp.
"It's fair to say we've not hit the targets we set ourselves at the beginning, so it's disappointing from that point of view," said Hughes.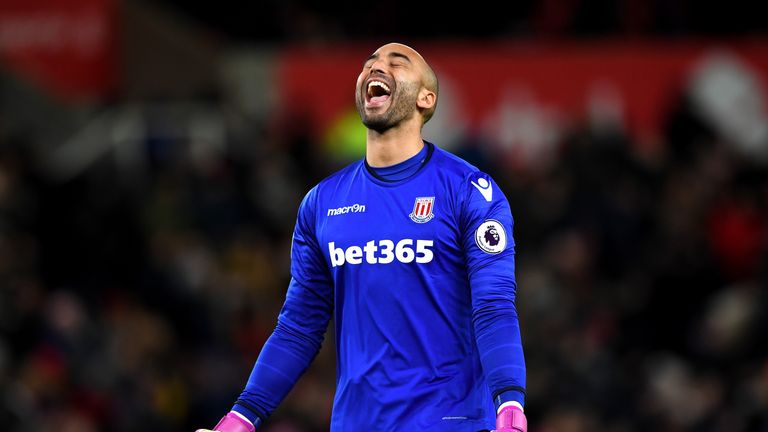 "Is it a disaster? I don't think it is. We've got to put it in perspective. We were never in danger of going down and mostly comfortable in mid-table.
"Maybe some of the excitement has been lacking from previous years but we'll try and address that this summer."
A 4-1 home defeat to Arsenal last Saturday meant Stoke's end-of-season players' lap of honour took place in a somewhat subdued atmosphere, and Hughes thinks it is fair if the fans expect more from his side.
"We've raised expectations and rightly so," he said. "Players and fans want to be stimulated by seasons viewed as progressive.
"This is the only one that we haven't achieved what we set out to do but we will use that as a motivating factor. We'll work hard to be better next year. That's our intention.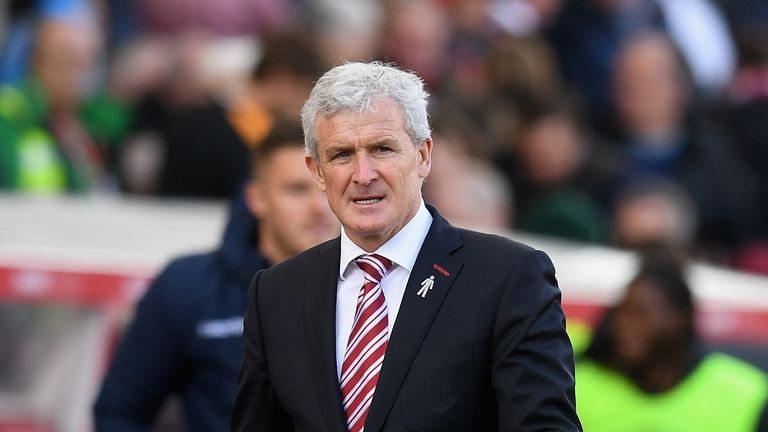 "The clubs in and around have similar records this year. The top-six clubs are markedly ahead of everybody else.
"The middle group will try and improve markedly if they can. We're part of that."
Hughes added that there will be money available for transfers this summer if the right players can be found.
"We understand there are areas where we need to go into the market and address," he said. "But it's not an easy process.
"It's not a computer game. You can't swap and change people. There's a process and it's difficult.
"If there's a convincing case to bring in certain players, I'm sure the owners will back me as they have in the past."
Goalkeeper Lee Grant took Stoke's player-of-the-season award, but reports suggest he may leave the club in the summer now Jack Butland is fit again and back in the side.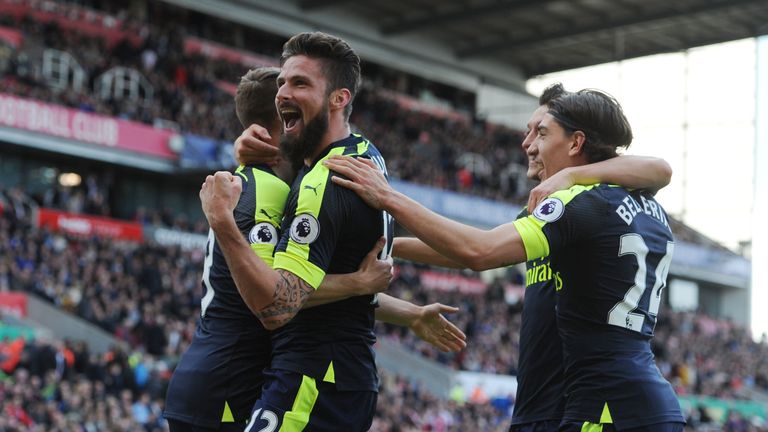 Regarding Grant, Hughes said: "It's an award he fully deserves. He got my vote, he's had an outstanding season.
"I've talked him through the situation of him going out of the side and Jack coming back. I've given him [Butland] game time to make sure he's sound, which he is now.
"If you look at all the Premier clubs they've got two quality 'keepers, sometimes three.
"We are trying to make sure we are strong enough to compete in this league, and for that you need two quality 'keepers, which we have."