Jack Butland says playing for Stoke shouldn't be England No1 obstacle
By Alice Piper
Last Updated: 16/09/17 9:44am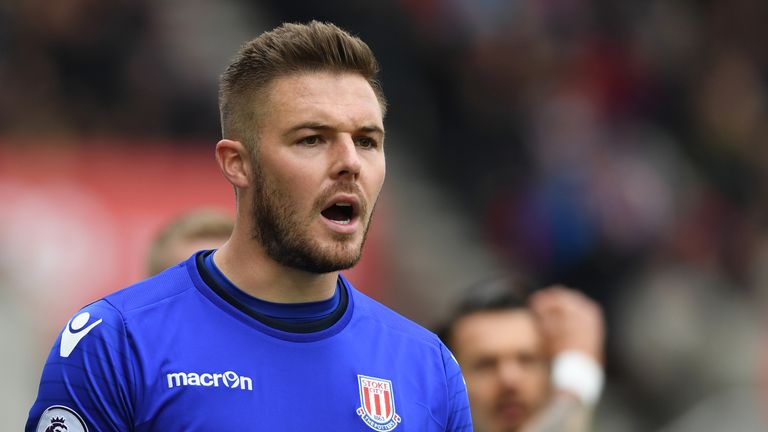 Jack Butland feels Stoke fans would understand if he left the club to play Champions League football, but insists playing for the Potters shouldn't be an obstacle in his aim to become England's No 1.
Manger Gareth Southgate has a selection of top goalkeepers at his disposal and, with Joe Hart's start to life back in the Premier League with West Ham off to a difficult start, it remains to be seen whether he will keep his position for next year's Russia World Cup.
Butland says Hart is "fair-game" for the top spot, as the 24-year-old stressed the pair have the same "steely determination" to succeed at international level.
"I've always said and I've never hidden the fact that I want to play at the top, be England's No 1 and win trophies," Butland said.
"While I'm at Stoke, I'll always try to do that.
"But me and the fans, they know I have targets and ambitions, and they'd be happy for me if that [playing in the Champions League] happened. It's good that I've got that sort of relationship with them and the club.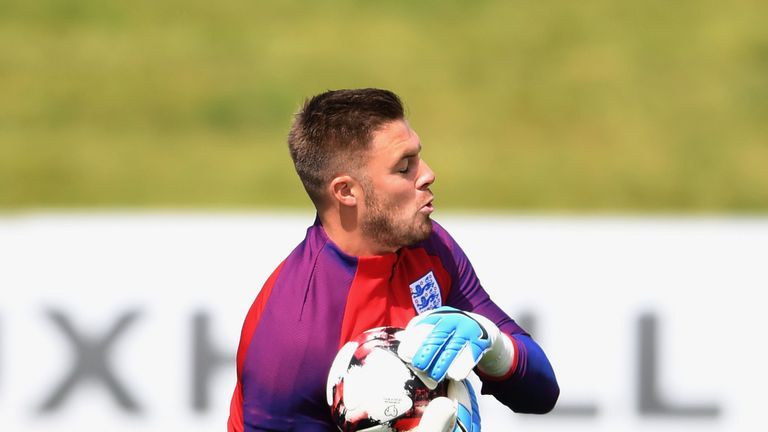 "It can only enhance you as a player, your IQ and understanding of the game against teams who play different ways, different styles and in the Champions League to get you ready for World Cups, there are only things you can gain from that."
Butland missed the majority of last season through injury but returned to play in Stoke's last five games and kept two clean sheets as the Potters closed their Premier League campaign 13th in the table.
"If I keep knocking on the door, you shouldn't discriminate against a club. I'm at Stoke, I'm enjoying it, it's not my fault and I shouldn't be discriminated against just because who I play for," he said.
"It's about doing the best job we can to make us successful. I don't sit there and worry about it and I don't think my chances are damaged because I play for Stoke.
The Stoke stopper became England's youngest goalkeeper to start an international match since 1888 when he played in a friendly against Italy as a 19-year-old in 2012.
A fractured ankle ruled him out of a place at Euro 2016 but, despite not playing at international level since sustaining that injury in March 2016, Butland feels ready to dislodge Hart and says time is on his side.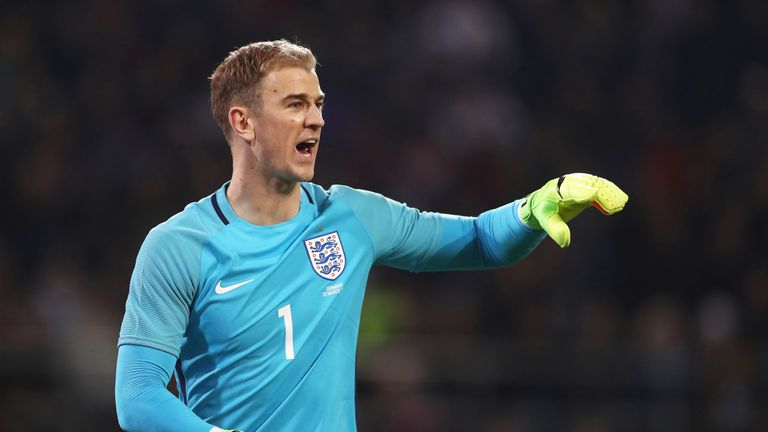 "I think performances stand for themselves and I believe I can get the No 1 spot playing at Stoke. I believe that. If I didn't, I would be silly, but I believe it comes down to performances," he added.
"I believe there is still time for me to get that No 1 spot. There are two more qualifiers and we have two more friendlies in November, friendlies in March and then friendlies before the tournament."
Butland revealed his disappointment at not being selected to play during the last round of World Cup Qualifiers, as Southgate opted to stay loyal to Hart.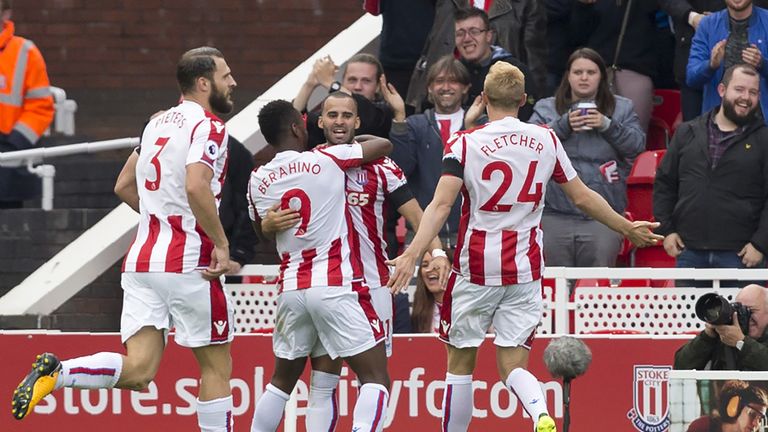 "Obviously I was disappointed.I thought we have all been doing pretty well, everyone is after an opportunity," he added.
"I've always learnt from Joe, no matter whether he has been going through tough times or playing really well. We get on really well, we both have the same steely determination, nothing fazes him. He doesn't care what people say about him.
"Joe is not the only person I want to be better than. I want to become the best goalkeeper in the country and the best goalkeeper around."