Stoke boss Tony Pulis won't put too much pressure on new signing Michael Owen
Tony Pulis has promised not to put too much pressure on Michael Owen as he hopes to make his debut for Stoke.
Last Updated: 14/09/12 9:13pm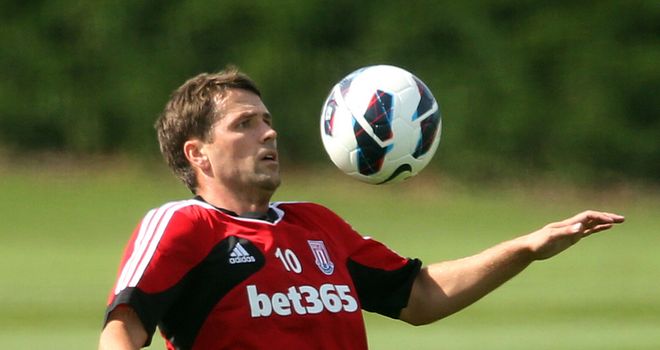 The Potters had been interested in signing Owen for much of the summer following his release by Manchester United and finally agreed a one-year deal last week.
The 32-year-old has struggled with injuries in recent years and is currently fighting fit but Pulis has promised to take a softly-softly approach with him ahead of Saturday's game with defending Premier League champions Manchester City.
"I think by bringing Michael in now, we have got different options," Pulis said.
"We'll see how it goes - I don't want to put too much pressure on him.
"I just want him to come and enjoy his football and get fit and sharp again at a club where he knows if he plays well, he will have an opportunity."
Stoke have plenty of options to select from up front and Owen does not want to make assumptions that he will revive his partnership with former England team-mate Peter Crouch.
"I've played with Peter Crouch a number of times and we have always done well together - that's for all to see," Owen said.
"But it would be disrespectful to say I am looking forward to playing with Peter.
"There's obviously a lot of good strikers here and there's nothing in my contract to say I'm starting every game. I have got no divine right to do so."