Stoke boss Tony Pulis blasts 'crazy' rules following David Luiz tackle on Jon Walters
Tony Pulis believes it is 'ridiculous' that David Luiz's challenge on Jon Walters cannot be examined retrospectively.
Last Updated: 24/09/12 10:39am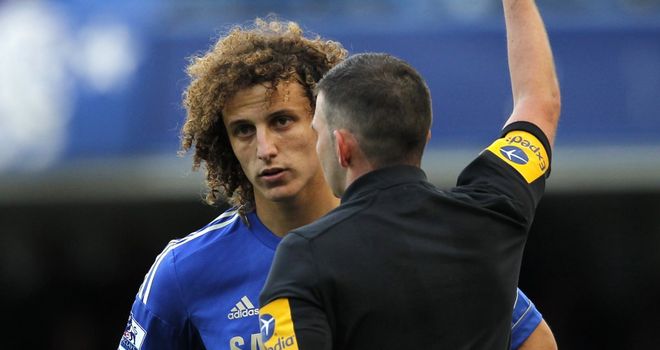 Potters boss Pulis was furious Blues defender Luiz received only a yellow card from referee Michael Oliver for the tackle in the closing stages of Saturday's game at Stamford Bridge.
But he is even angrier about the rules which prevent Luiz from facing a possible ban, which state video replays can only be used to punish players if officials have had no view whatsoever of an incident.
Pulis said: "The worst thing is that Luiz's challenge is a very, very poor one but, because the referee's seen it and booked him, he's not going to miss a game.
"It's a like a policeman watching a bank robber rob a bank and, because he's seen it, the police are going to let him off.
"Whereas, if he didn't see him, they're gonna arrest him.
"It's absolutely crazy - ridiculous.
"But I don't make the rules. I'm just a football manager."