Stoke boss Tony Pulis says Manchester United on different level
Tony Pulis does not hold out much hope of Stoke improving their record against Manchester United this weekend.
Last Updated: 20/10/12 2:12pm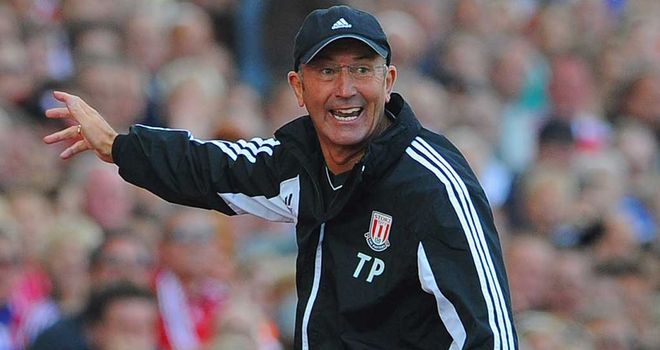 Pulis' side have taken just one point from eight Premier League meetings with United, and that came on home ground at the Britannia Stadium.
Four previous games at Old Trafford, the setting for Saturday's contest, have seen United score 13 goals and concede just once.
And ahead of another trip to Manchester, Pulis said: "The most important thing is that you go out there and do your best.
"But it is not a level playing field when you are playing against the top six or seven sides - you just look at the players they have, the money they have spent and their turnover compared to other clubs in the Premier League.
"The other games we will play will be really tough because they are Premier League sides, and I have the greatest respect for this league and every team in it.
"But there are clubs without a question of a doubt that are on a different level and United are one."
Reflecting on one of Stoke's defeats at Old Trafford, Pulis added: "We got close. Nani scored and we got beaten 2-1.
"We probably played as well as we have played. We have had good periods in games up there, but they have always managed to get goals at the right time."