Stoke manager Tony Pulis admits he will need to 'kiss and cuddle' Charlie Adam
Tony Pulis admits he will need to 'kiss and cuddle' Charlie Adam in order to get him back to his best again
Last Updated: 03/11/12 1:47pm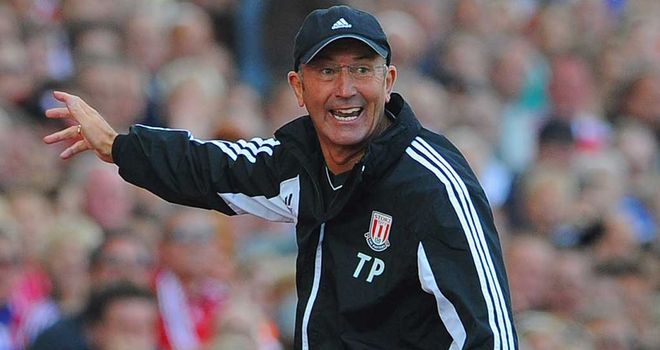 The Scotland international plundered an impressive 13 times for relegation-bound Blackpool a couple of season ago, but then failed to deliver following his big money move to Liverpool.
Pulis picked up Adam for a cool £5million on transfer deadline day in August, but has yet to see the player's confidence return or find the net in Potters' colours.
He said: "I have taken him to one side and told him to relax a bit.
"It's all about managing players these days, and some you have to kiss and cuddle a bit more than you used to.
"He's got to relax more. He's been very uptight about it. He's so, so keen to prove what a good player he is. But I expect him to get goals and he will. I think he's trying too hard.
"You want to see his stats. He gets around the pitch to an unbelievable extent. His Prozone stats are just fantastic. I'm still hoping he will weigh in with eight to 10 goals. He's got the quality to do that.
"I think he will score soon and then he will go off on one. We're still waiting for him to show his Blackpool form but he has shown glimpses. He has not done it consistently but he has shown glimpses.
"I've just said to him to take things nice and steady and relax."