Tony Pulis holds talks with referee chief after claim Stoke players are treated unfairly
Stoke boss Tony Pulis has held talks with referees' chief Mike Riley after claiming his players get a rough ride.
Last Updated: 12/12/12 12:57pm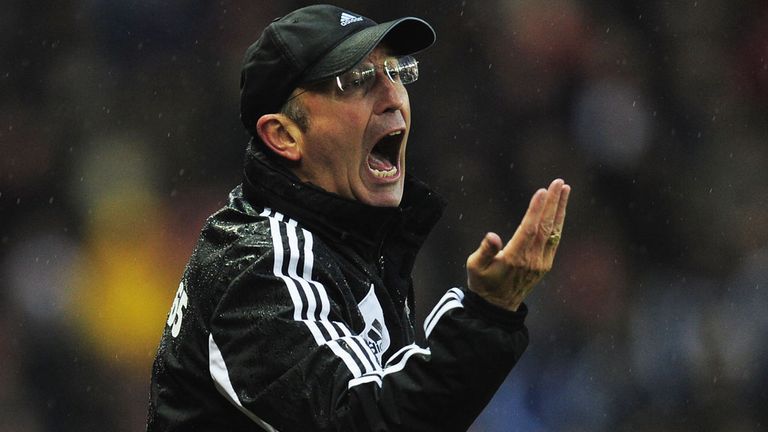 Stoke are bottom of the Premier League Fair Play table having accumulated 32 yellow cards and three red already this season.
But Pulis believes his players are paying an unfair price for their direct style and pointed to a recent challenge by Aston Villa's Ciaran Clark on Glenn Whelan that went, in his eyes, erroneously unpunished.
"I have spoken to Mike Riley this week," Pulis told The Sentinel. "I find the whole situation disappointing week after week.
"Look at the incidents where our players are being booked or sent off, then compare them with similar incidents involving others that are going unpunished. There was the Clark one on Glenn at Villa."
"All we have ever asked is to be treated the same as everyone else, but there are preconceptions about us that are unfair."
Pulis also hit out at diving in the game but believes only high-profile managers such as Arsenal's Arsene Wenger can prompt a culture change.
"It won't come from Tony Pulis or Steve Clarke (West Brom boss)," he added. "It will be interesting to see what Arsene Wenger and others will make of it because they are the ones who have power in football.
"You have to ban these players for three games and then they will soon stop diving."