Michael Owen keen to end bad run against Liverpool when Stoke play them on Boxing Day
Michael Owen hopes Stoke will be able to end his bad run of form against former side Liverpool on Boxing Day.
Last Updated: 24/12/12 3:10pm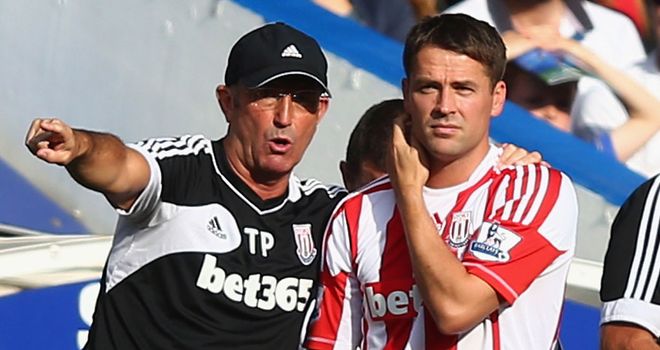 Owen has plenty of fond memories from his time at Anfield but he has failed to score against them since leaving and admits it has rarely been much fun for him on the opposing side.
The 33-year-old hopes to be back from a hamstring injury to feature in the game at the Britannia Stadium that could see Stoke extend their unbeaten run to nine games.
"It is a strange feeling really playing against your old club, especially one where you were there for around 15 years," Owen said. "Liverpool are a big part of my life and career and I had some of the best times of my life at the club.
"So certainly I have happy memories. I have not been so happy playing against them since; I have never scored and not particularly enjoyed it."
Asked whether they could continue their run, he said: "I don't see any reason why not. We had a really tough start to the season and we picked up points against some of the big teams.
"Then we went into a period of games where you would look at them on paper and say we had a chance of picking up points, and we have duly done that.
"We are on a nice run of form. Every game is tough in the Premier League, but there is no reason why we can't continue it.
"I think our ambitions are probably still the same. First and foremost everyone wants to survive in the league, no matter what team you play for, so you want to hit that magic 40 points before you start dreaming about anything else.
"Then once you have done that, you want to finish the season as well as you can and get as high as you can.
"The club were in Europe last year (in the Europa League after reaching the 2011 FA Cup Final) and that was a fantastic achievement.
"We know that is possible, but first and foremost it is about getting to 40 points and then we'll reassess from there."