Stoke's Jon Walters did not get too low after scoring two own goals on Saturday
Jon Walters says he knew his poor game on Saturday would not have an adverse impact on his performance on Tuesday.
Last Updated: 16/01/13 4:59pm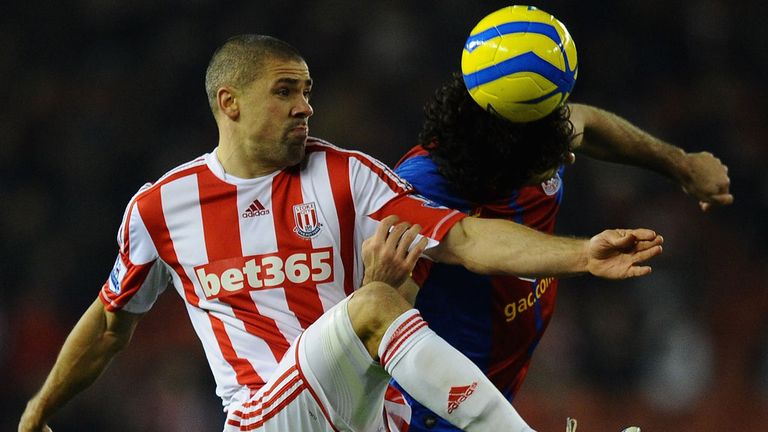 Walters headed in two own goals and missed a penalty during a 4-0 loss at home to Chelsea at the weekend but bounced back in fine fashion just three days later, scoring twice in extra-time as Stoke ran out 4-1 winners against Crystal Palace.
"It's been a funny few days for me, without doubt," said Walters. "But it's just important not to get too high with the highs and too low with the lows.
"In football you have ups and downs but you have to try and remain level headed at all times because, if you don't, then you get affected by things.
"I was confident coming into the (Palace) game, there was never an issue about that. What happened on Saturday happened on Saturday and you just have to move on.
"I got a bit of stick from the lads at the weekend, but most of that came from me kicking the ball against my own head (when attempting a first-half shot) before I scored the two own goals.
"It's nice to get a couple at the right end though."
Tuesday's only negative from a Stoke point of view was that Andy Wilkinson had to be substituted in the first half.
Manager Tony Pulis said: "He felt his back again - his back cramped up and we had to bring him off.
"Whether he has just cramped up because of the conditions, I don't know, but we'll assess it."