Stoke striker Michael Owen admits frustration at another injury-hit season
Former England international Michael Owen has admitted his frustration following yet another injury-plagued season.
Last Updated: 26/01/13 1:08pm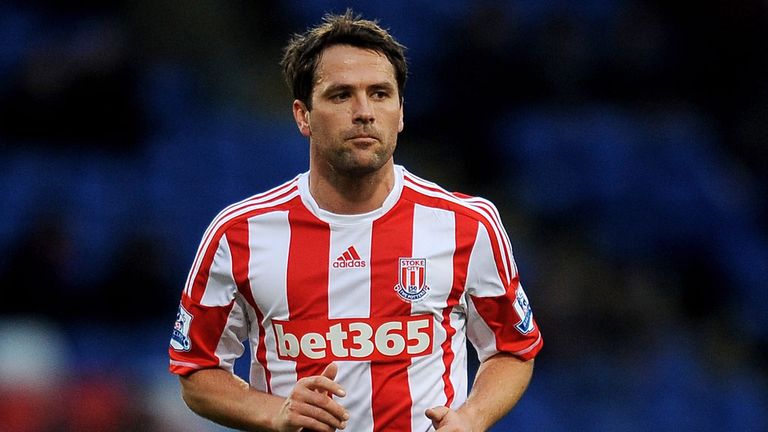 Owen has made just six appearances for Stoke since joining on a free transfer in September, having been released by Manchester United last summer following three years at Old Trafford.
The 33-year-old admits his frustration and is confident of a better second-half to his season.
Speaking in the official matchday programme for the FA Cup clash with Manchester City, for which he was on the bench, Owen said: "You want to come in and make a real good impression at a new football club.
"I was very excited when I first walked through the doors here and then in the training up until that first game, I think the manager was debating whether to start me.
"I felt involved right from the off really, but since then it hasn't quite worked out as planned for whatever reason and part of that is due to having a couple of niggling injuries, but other parts of it are down to other reasons.
"The season hasn't gone the way I wanted it to because I have hardly played, hardly scored and haven't really been involved in the season at all as yet.
"Hopefully though, the second half of the season can be a lot better for me."
Owen scored his first goal for Stoke in last weekend's 3-1 defeat at Swansea - his 150th in the Premier League - and was happy with his performance at the Liberty Stadium.
"It's obviously nice to do it, but I must admit I did fear that I would never get there, to be honest with you," he said.
"With the lack of action I have had and one or two niggling injuries I have picked up, you do worry and think that it just isn't meant to be, but thankfully, I got there and it is another good achievement for me."