Transfer news: QPR want to sign Peter Crouch, Tony Pulis confirms
Stoke boss Tony Pulis has confirmed that QPR boss Harry Redknapp wants to sign Peter Crouch.
Last Updated: 31/01/13 11:43pm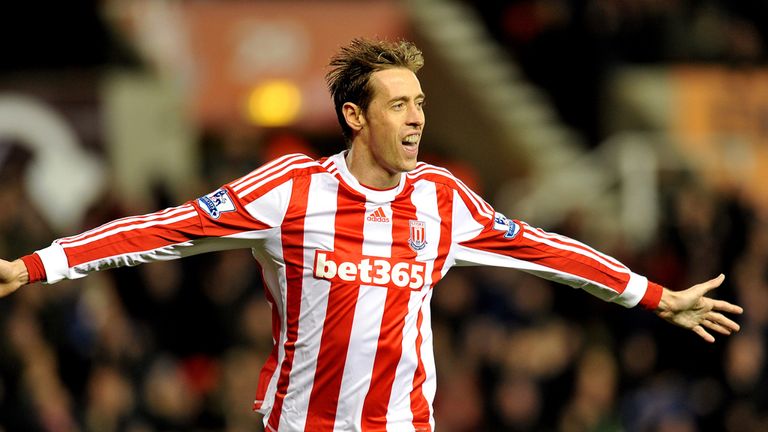 Crouch, on target in the 2-2 draw with Wigan on Tuesday night, played for Redknapp at Spurs, Southampton and Portsmouth, and they could be reunited again.
Pulis insists through that he will not allow the striker to leave unless he can find a replacement in the last two days of the January transfer window.
"QPR have enquired about Peter, whether we do it or not you'll have to wait and see," Pulis said.
"Harry's rung me up and asked me about the possibility, I've spoken to Peter about it, he knows about it and it's up to Peter as to whether he wants to go. Peter's very happy here, and he's made that clear.
"It's got to be right for the player, it's got to be right for the football club. The great thing is that financially we don't have to worry about bringing money in.
"If it's right for both parties and the player wants to go then it's very difficult not to let the player go.
"The important thing for me is that if he does want to go it's got to be right for us but also we've got to have someone who'll come in and do the same job.
"If the deal was right, Peter wanted to go and everything was in place and we couldn't find a replacement then he wouldn't go because that would put the club at risk, and it's too big a season to put the club at risk."