Stoke win planning approval for Britannia Stadium expansion
Stoke have been granted planning approval, subject to conditions, for their proposed expansion of the Britannia Stadium.
Last Updated: 05/02/13 5:46pm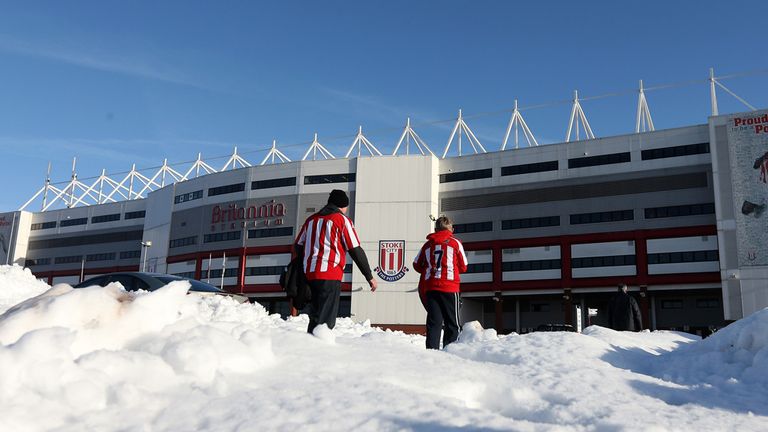 Stoke's application to 'fill-in' the south east corner of the stadium has been unanimously agreed by Stoke-on-Trent City Council and means they can continue looking into the feasibility of the development.
The Potters want to add an additional 1,800 seats which will increase the Britannia's capacity to 30,000.
They plan to 'fill-in' the gap between the Seddon Stand and the Marston's Pedigree Stand allowing a sweep of the stadium bowl on three sides.
Richard Smith, managing director of Stoke City Property Ltd, commented: "This is great news that we now have planning permission for the expansion.
"We will continue therefore to work on an implementation plan to undertake this work at a point in the future when it is considered appropriate to do so."