Stoke chairman Peter Coates will continue to back Tony Pulis on transfers
Stoke chairman Peter Coates has made it crystal clear Tony Pulis has the final say on transfers in and out of the club.
Last Updated: 13/02/13 7:56am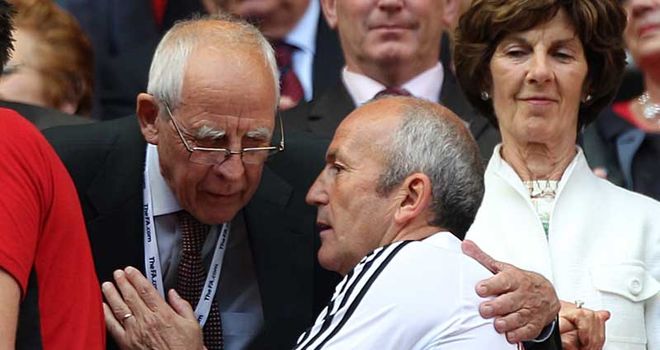 Coates has revealed that he never liked the £10million capture of striker Peter Crouch from Tottenham 18 months ago.
But he backed the judgement of Pulis - who has established the club in the Premier League - and will continue to do so.
The Stoke chairman told the Daily Mirror: "Really, I never liked that deal financially, but I did that to support the manager.
"I did question the deal financially because it was a lot of money.
"If you buy a player at the latter end of his career it's clearly more difficult to get your money back.
"But no player will come into the club or go without Tony's approval.
"That's crystal clear and he may be one of the few managers in that position."
To find out more about live football on Sky Sports, Click here