Stoke City striker Peter Crouch says the players feel the fans' frustrations
Stoke City striker Peter Crouch says that the players are feeling the same frustrations as the fans.
Last Updated: 06/03/13 4:48pm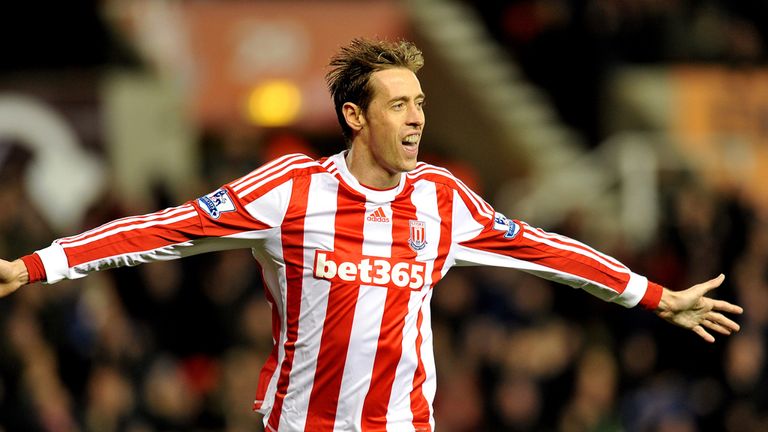 Tony Pulis' side were beaten 1-0 at home to West Ham on Saturday and they are now 11th in the table after early form suggested a push for a European spot may be on the cards.
Crouch has only managed five league goals this season but he insists that the players are working hard to turn their fortunes around.
"I know the fans are frustrated, but no-one is more frustrated than the players going into work on a Monday," he told The Sentinel.
"It's not a nice place to be when you've just lost, especially at home. We have to address that and give everything in our remaining games.
"It's important we go to Newcastle and show we have got some character.
When Stoke last took on the Magpies, Crouch clashed with Fabricio Coloccini in a challenge which cost the striker three front teeth, but he says he doesn't hold it against the Argentine.
"As you can see from when I clobbered him in the face, that wasn't meant either. I felt so guilty after and went to apologise because I know what it feels like. And I certainly don't attach any blame to Coloccini.
"My nose was a bit wonky at Liverpool and I had it put right after a knock - and my teeth weren't ideal until I had them knocked out and repaired - so I'm slowly improving as I get older!
"Playing with the mouth guard wasn't ideal, but I didn't wear it at the weekend and it was fine," he added.