Stoke boss Tony Pulis has blamed lack of service for the club's goalscoring problems
Stoke boss Tony Pulis has blamed the poor service to the side's strikers for their recent lack of goals.
Last Updated: 09/03/13 11:35am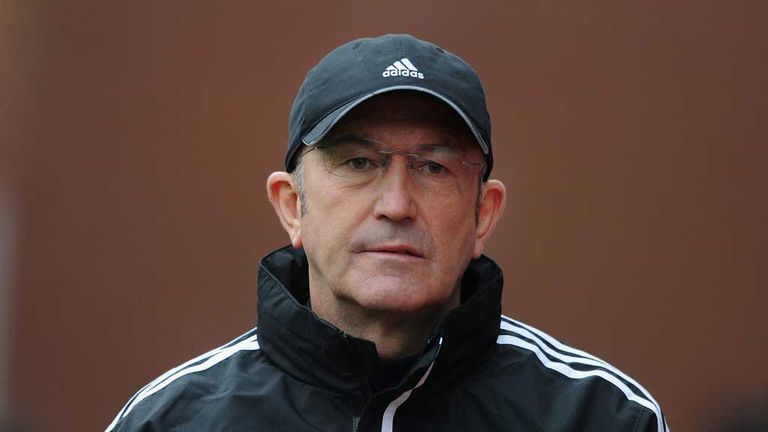 Crouch has only found the net once since suffering a serious facial injury in a clash with Newcastle defender Fabricio Coloccini.
Stoke have struggled in front of goal in recent weeks leading to them picking up just one win in nine matches and Pulis admits the forwards have been starved of the right service.
"Crouchie is more set now than he was a month ago and settled down. He has no problems whatsoever," Pulis told The Sun.
"I've looked at the stats and the videos and you have to give the forwards an opportunity to score goals.
"If there's one weakness, it is that we have not got any end products - and you cannot blame the forwards for that.
"It's a little lack of confidence. When we started the season we had a better balance than we have now but we have to turn things around."