Stoke striker Peter Crouch backs Michael Owen's decision to retire
Peter Crouch has backed Stoke team-mate Michael Owen's decision to retire at the end of the season.
Last Updated: 21/03/13 10:33am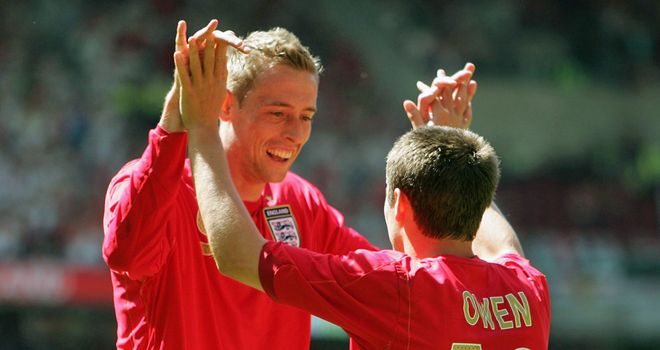 Owen announced earlier this week he planned to hang up his boots at the end of the current campaign after a stellar career.
Crouch admits he will miss playing alongside Owen after playing with him for club and country.
"He has done everything in the game there is to do," Crouch told the Daily Mirror. "He is held in the highest regard.
"I have played with Michael in the England squad previously and I always enjoyed playing with him.
"He is a top, world-class player. The goals he scored for England showed what a fantastic player he is.
"He has also been a fantastic ambassador for the game.
"I think anyone, who knows football and is involved in the game of football, knows what a player he has been.
"He burst on the scene and everyone was like, 'This is unbelievable'.
"He has pace and an eye for goal which he has never lost.
"Anyone in the game will tell you he is world-class and has been for a number of years."