Premier League: Stoke's Charlie Adam dedicates goal to his late father
Stoke midfielder Charlie Adam has dedicated his winner against Norwich to his father, who died in December.
Last Updated: 29/04/13 11:41am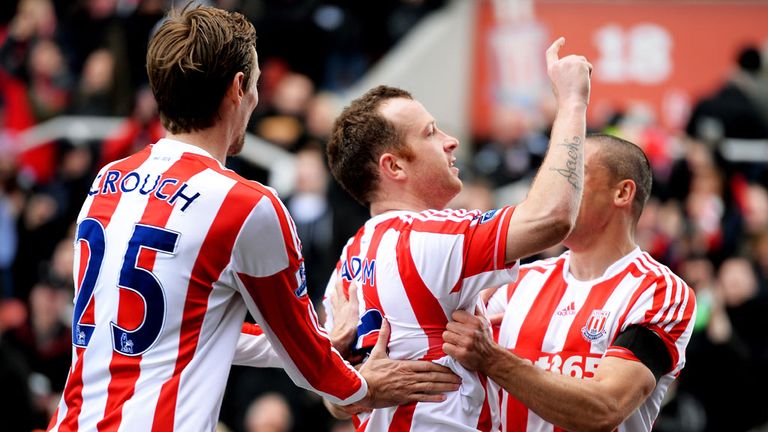 Charlie Adam senior, who also played professional football, committed suicide and the loss understandably hit the Stoke man hard.
"It's been a tough time," Adam told the Daily Mirror.
"It's the first goal I've scored since I lost my dad. It's just great to score and when I'm on the pitch it's always about him.
"He's always been an influence in my career. When you get a goal and opportunity like that it's hard to pass by, I know he'll be watching and hopefully there's many more to come.
"It's an emotional thing when you lose somebody like that in your life, but for me the only chance of getting on with life is on the pitch and I've managed to do that. I've got a son of my own and you always look up to your dad.
"It's been a tough time but I wanted to get back playing and I've done that in the last three games. Hopefully I can continue that until the end of the season.
"I had great support from my family and my wife, and that's the important thing when you lose somebody - having the right people around you."
Adam joined Stoke last summer for £5million, but he has struggled to make the expected impact - but he now hopes he can finish this season in style.
"I hope to get a run in the team now and try to score as many goals as I can," he said.
"This is a good football club. It's got the right people there and the most important thing is it stays up in the Premier League.
"If we can do that in the next couple of weeks we'll be delighted."