Premier League: Brek Shea looking to prove his worth to Stoke
Brek Shea's agent insists that the America international is ready to prove his worth at Stoke City.
Last Updated: 02/05/13 3:52pm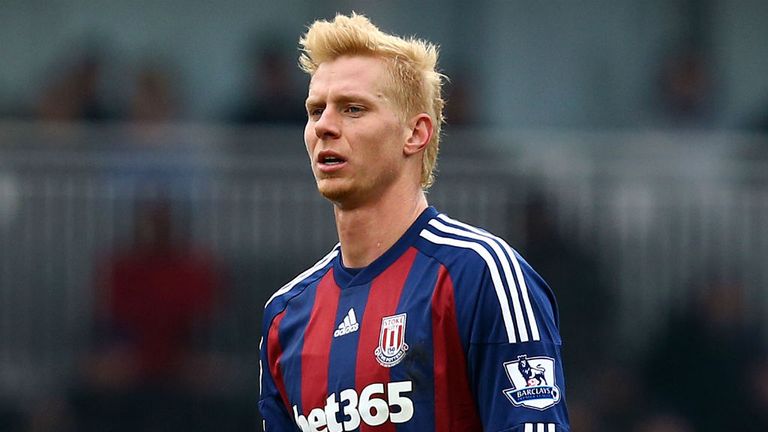 The Potters worked hard on finalising a £2.5million deal for the 23-year-old left-sider, but he has played just twice since his move from FC Dallas.
Shea's lack of playing time has even seen his national coach Jurgen Klinsmann question the move to the Premier League.
"Obviously they make their own decisions and they have to deal with the consequences, and by 'consequences' I mean with the situation they are facing. Brek Shea badly, badly wanted to go to Stoke City and now he's not playing there, at all. He's not even in the 18 at all, and he has to deal with that," the US coach said at ProSoccerTalk.
Klinsmann says he was not asked about Shea's move before it took place.
"No. Not really. I discussed it with [MLS vice president] Todd Durbin, but he badly, badly wanted that move. It is now what it is. It's not helping us if he's not in their first 18."
But Shea's agent Gary Mellor has hit back, insisting his client is ready to make an impact next season.
Mellor told The Sentinel: "Brek is getting fitter all the time, he is training hard and putting the work in. In fact, he played that under-21 game after a full afternoon training session.
"He's hoping that he gets a chance to prove he can do a job. Tony [Puilis] is well documented in saying that he is looking to next season for Brek, but Brek is still hopeful that he can get a chance at some stage this season."