Tony Pulis insists Brek Shea and Jack Butland have bright futures at Stoke
Tony Pulis is confident winger Brek Shea and goalkeeper Jack Butland have bright futures at Stoke.
Last Updated: 06/05/13 8:56am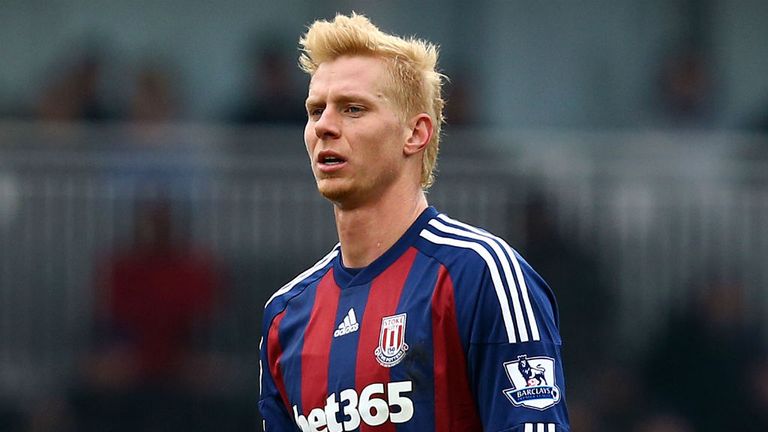 Shea arrived at the Britannia Stadium when he was still recovering from a foot operation, while Butland was also signed in January as a long-term prospect.
Pulis believes former FC Dallas player Shea will benefit from a full pre-season training schedule this summer.
Pulis said: "Brek hasn't been anywhere near it. We've looked at Brek and he's a smashing lad but fitness wise he came to the club when he'd just got over an injury, he'd been out for months.
"He's come here and I think he's enjoyed it but he's found it difficult at times. It's just making sure we look after him, we manage him well enough and then, when his time comes, his time comes.
"He was always one for next season. The football club didn't buy Brek to come in and change water into wine. That was never going to be the case.
"Him and Butland in the January window were signings for the future, they weren't signings to help the team at that moment.
"Brek's only 23 years of age, he's come over from America and it's getting used to everything, getting used to the weather, the set-up. People sometimes don't take that into consideration."