Premier League: Tony Pulis wants to stay on at Stoke
Tony Pulis has reiterated he wants to stay on at Stoke after guiding the Potters to 13th in the Premier League table.
Last Updated: 20/05/13 7:06am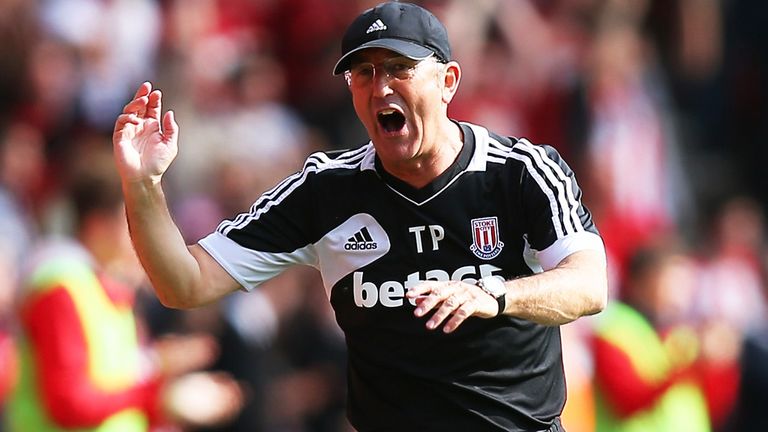 Pulis returned in 2006 for his second spell in charge at the Britannia Stadium and led the Potters into the top flight in 2008, keeping them there since.
While there has been speculation over his future after a season which has seen them flirt with relegation, Pulis is adamant he wants to stay on at the club.
Asked if he will still be at the football club next season, he told Sky Sports: "Yes, there's been speculation, there's been a lot of stuff written, a lot of stuff which you just can't believe is written.
"I've got a meeting next week, I'll sit down with (chairman) Peter (Coates) and the family next week as we always do at the end of the season and then we'll take it from there."
Regarding speculation Coates himself might be stepping down, he said: "Again it's all 'he says, she says, everything else'.
"Peter I'm sure would be the first one to tell me he was stepping down and he wouldn't tell anyone else I don't think without telling me."
Stoke drew 1-1 with Southampton to secure the 13th-place finish. Peter Crouch's 47th minute opener was cancelled out by Rickie Lambert, while Asmir Begovic also made good saves.
Pulis added: "Obviously you go in front, we think their goal, there might have been a little handball there from (Jose) Fonte, he's got his hand above his head and we think he's got a touch on it but there you are.
"It was a good game. I thought they created two great chances after half-time which Asmir's made two great saves from and we've had a couple of opportunities second half.
"But, all in all, it was a boiling day out there and I thought the two sets of players approached it in the right manner."