Transfer news: Stoke boss Mark Hughes hopes Kenwyne Jones can earn new deal
Stoke manager Mark Hughes believes Kenwyne Jones can earn himself a new contract if he keeps up his early-season form.
Last Updated: 20/09/13 5:18pm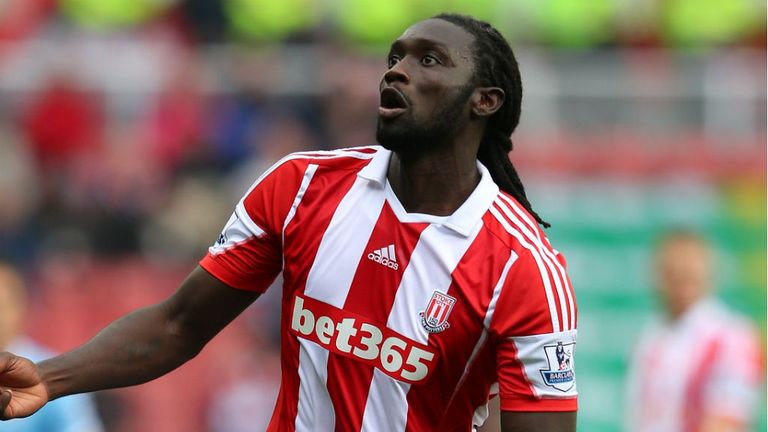 The former Sunderland striker fell out of favour under Tony Pulis last season, but he has prospered since the arrival of Hughes, netting a hat-trick against Walsall and starting the last two Premier League fixtures.
Jones will be out of contract next summer, and Hughes would be keen to retain the 28-year-old if he can fulfill his potential over the course of the season.
Hughes said: "It's early days in terms of contracts. I am aware of the situation with a lot of the players, but for me the important thing for me now is trying to win football matches.
"Kenwyne has been fantastic this season, and if he plays as well as he has done I am sure that he will score a lot of goals for us. He is capable of scoring a lot of goals at this level.
"I sense that Kenwyne is enjoying it at the moment. He has maybe gone through a spell where things didn't go so well for him, but he is a player I like and somebody that offers a lot to us.
"He maybe needs encouragement from time to time, but he is a great character and a great person to have around the club.
"He will want to do well this season to earn himself a new contract."
Hughes has also welcomed the "stability" of his new club after enduring a somewhat chaotic tenure at QPR, which ended in his sacking after just 10 months in charge.
"I am pleased to be at a stable club. They understand the ups and downs of things here, and everyone keeps level-headed," Hughes added.
"We have good owners here and a good chief executive and that doesn't half help.
"We have acquitted ourselves really well thus far, and the only disappointment has been not rewarding those performances with more points.
"If we can put the ball away a little bit more often then I am certain that we can have a very good season."