Stoke's Asmir Begovic staying positive but wants defensive improvement
Asmir Begovic has admitted that Stoke City need to tighten up but believes an upturn in fortunes is around the corner.
Last Updated: 08/10/13 1:32pm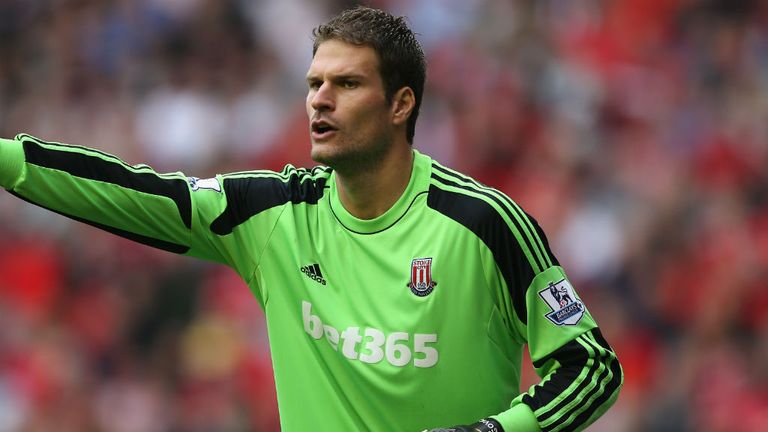 Stoke have slipped to 16th in the Premier League standings following a run of three straight defeats, including back-to-back 1-0 losses against Norwich City and Fulham.
While there has been focus on the club's forwards for managing just four goals in seven league games, goalkeeper Begovic says there also has to be an improvement defensively.
"We only had ourselves to blame for losing," Begovic said in The Sentinel following Saturday's setback at Craven Cottage.
"If you have most of the possession but don't take your chances or make the most of your play, then the least you should come away with is a point.
"It's tough to take, but we have to get going. It's all part of the process. It's a long season and we have to get better.
"We have the quality in the team, we just need a couple of things to turn our way."
Begovic will spend the next week concentrating on international football after linking up with the Bosnia and Herzegovina squad, before he returns to prepare for the Premier League clash against West Bromwich Albion.
He added: "You have to be able to switch your mind between club and country.
"I have to think about internationals now and focus on different challenges.
"It's always something new to think about and you have to get a move on in this game.
"The guys who have stayed behind will have time to work on how we get better.
"We are going to keep our heads up. We believe in what we're trying to do.
"Sometimes a couple of things don't go your way and that can change games. You have to take it on the chin."