Stoke's Marko Arnautovic is enjoying his free role in the Premier League
Stoke forward Marko Arnautovic is grateful to Mark Hughes for giving him a chance to shine in the Premier League.
Last Updated: 09/10/13 12:29pm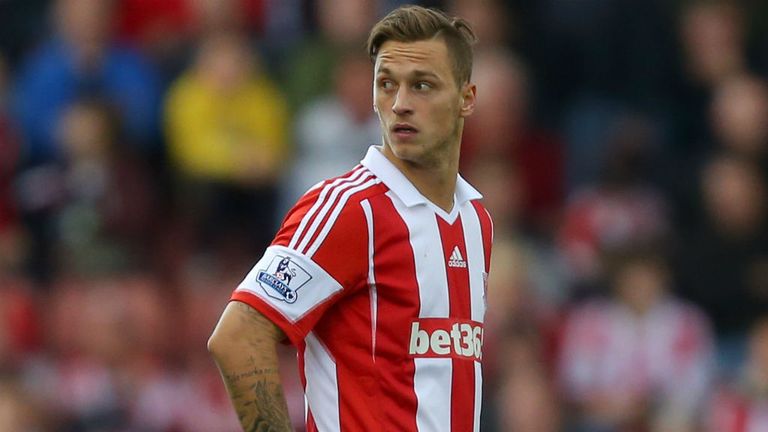 The Austrian, who is preparing for a World Cup qualifier against Sweden on Friday, joined Stoke on a four-year contract on deadline day after finding his options were limited at former club Werder Bremen.
He is now enjoying his free role at the Britannia Stadium, despite Stoke being level on points with 18th-placed Norwich.
"The situation there is, of course, different from Werder Bremen where I did not get my chance," he told The Sentinel.
"At Stoke I have been given the appropriate trust. The performance is right, except that we have too little points lately.
"The feedback I get is quite good. The coach gives me the role of a free spirit. If it goes on the offensive, I can move freely."
Arnautovic's Austrian side are just three points shy of second-placed Sweden in Group C and he believes his team has a great opportunity to secure a play-off spot for next summer's World Cup in Brazil.
He added: "I do not know when the last time we had such a good chance to ever come into the play-offs or near a World Cup.
"Therefore, it is of course the biggest game of my national team history."