Premier League: Stoke City striker Jon Walters hopes to feature against West Brom
Stoke City forward Jon Walters hopes to feature against West Brom this weekend.
Last Updated: 19/10/13 2:21pm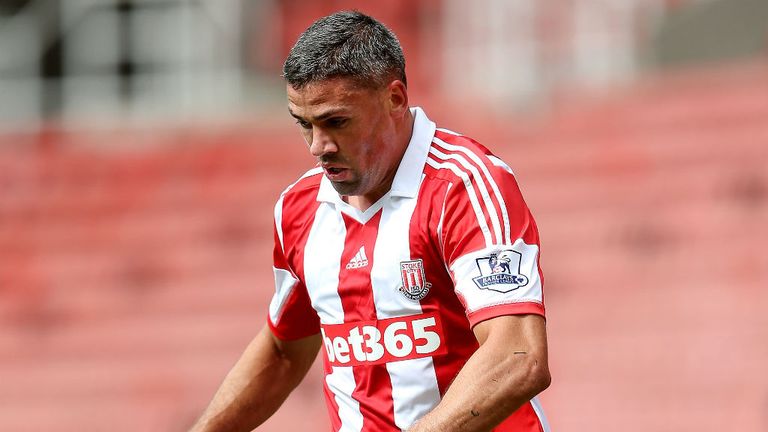 Walters has been nursing a groin injury which saw him withdraw from the Republic of Ireland squad for their World Cup qualifiers against Germany and Kazakhstan.
He has been training at Clayton Wood this week with those players who have not been on international duty and hopes to be involved on Saturday afternoon.
"I feel okay now after joining in training this week," he said. "I don't usually get muscle injuries, so it was a bit of a strange one for me.
"It was a little tear in the groin which I picked up after half-an-hour of the Norwich game at the end of September.
"I jumped up for a corner and landed on my back, so I don't know whether that's when I did it.
"I didn't train afterwards, not until the Friday before the game at Fulham on 5 October, but then I hurt it again during that game and thought it best to see the doctor.
"He said that after a couple of injuries it wouldn't be wise to go and play for Ireland in Germany, especially as we would have a lot of chasing back to do out there."
Walters had made 96 consecutive appearances for City, but has played down any anxiety over whether he can reach the century landmark.
"It doesn't matter to me. Every game is a game and you just want to play," he said.
"You can make a big thing of it, but to me it's only a number and there's people who've played a lot more. It doesn't make an ounce of difference to me."