Mark Hughes thought Javier Hernandez should have been been sent off
Mark Hughes says Javier Hernandez should have been sent off long before he scored the winning goal for his side.
Last Updated: 28/10/13 11:14am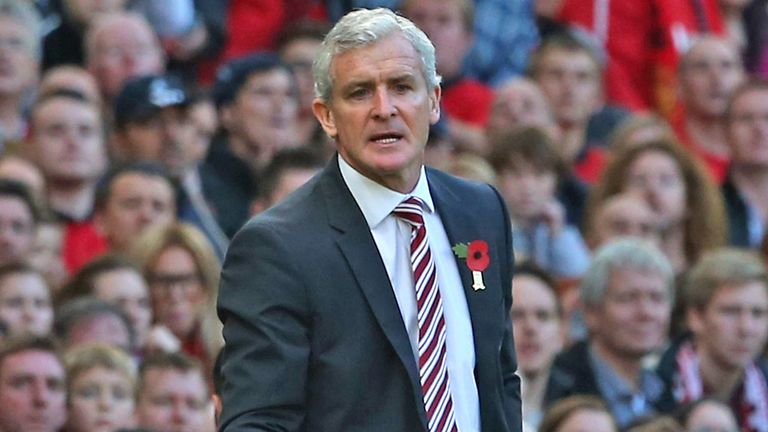 Hernandez scored the third in United's 3-2 win after Stoke stormed into a 2-1 lead earlier in the match.
Hughes's side led early through Peter Crouch and then took the lead again after Marko Arnautovic scored a second moments after Robin van Persie had equalised.
Wayne Rooney levelled in the second half only for Hernandez to pinch the points late on.
Speaking to Sky Sports after the game though, Hughes could not hide his disappointment.
Hughes said: "We had a game plan and we stuck to it. For it to succeed though we had to be brave and I thought in the first half we were.
"We created chances and were excellent and in the first half, other than their goal, they didn't look like scoring.
"We lost a little focus after the break but I don't think he (Hernandez) should have been on the pitch at that point anyway because he made a rash challenge on Robert Huth.
"The challenge was right in front of the referee's assistant and I don't know how he didn't see it."
Arnautovic was forced off early in the second half because of illness and Hughes thought that went against his team as well.
Hughes added: "He's a good player who has good ability and is a very good outlet for us.
"It's still early days for him at Stoke but he'll get better and score many goals for us."