Stoke manager Mark Hughes wants to make life uncomfortable for Chelsea
Mark Hughes wants the Britannia Stadium to become a hostile venue when Chelsea travel to Stoke on Saturday.
Last Updated: 07/12/13 2:50pm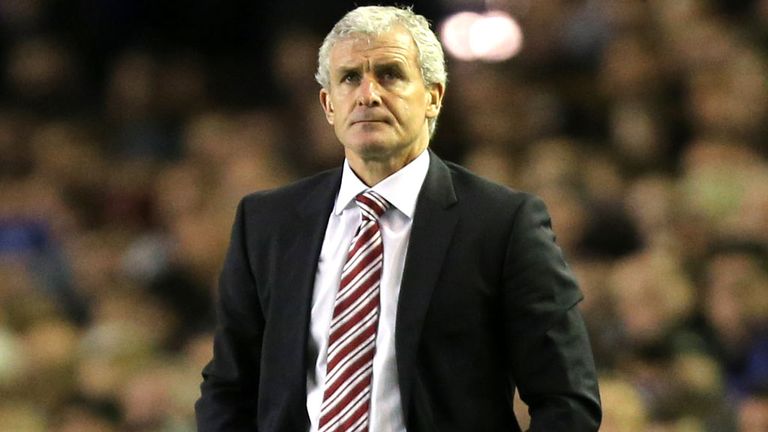 Stoke have lost just one of their eight home games this season but have a dreadful record against the Blues.
Chelsea travel north on Saturday when the hosts will be chasing a first league victory over the Stamford Bridge side in 38 years.
And the Stoke manager said: "The one thing we've got going for us is our record at the Britannia.
"You always sense there's a little bit of apprehension in opposition teams.
"The Britannia needs to be a really difficult place to come to, and for the most part it has been this season.
"To be able to get the crowd with us we have to give them something to cheer and we've got to get momentum in our play and have sustained pressure.
"If we can do that then Chelsea know it will be difficult for them.
"It's a big test, obviously. At the moment they seem to be scoring lots of goals and have lots of options in terms of personnel.
"It's very difficult to second guess which way they'll go because they have any number of combinations of players that will cause you a problem.
"But the easy part is knowing that you're going to be up against quality players that will test you."