Premier League: Stoke City striker John Guidetti raring to fire at the Britannia Stadium
Striker John Guidetti claims he would almost certainly have scored on his Stoke City debut given more time on the field.
Last Updated: 25/01/14 2:04pm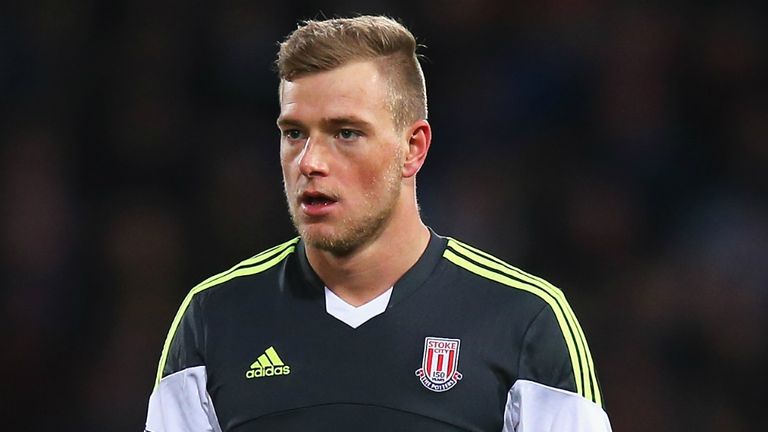 Guidetti, who completed his loan move from Manchester City earlier in the month, made his Potters bow last weekend when he came on as a second-half substitute for Jonathan Walters.
The Swedish forward exudes confidence and believes he can bring an attacking fervour to the Britannia Stadium.
After being introduced by Mark Hughes just 10 minutes from time against Crystal Palace, Guidetti had little chance to make a mark, but claims given time he will have a significant impact.
"I said to the Swedish media afterwards: 'If I had been on another 10 minutes, I was going to score," he explained in an interview with the Guardian.
"I knew I was going to score. I felt it in my body and I'm not usually wrong. I score goals, that's what I do.
"I give energy. I went to Feyenoord and they said I made them believe again. That's what I do."
Guidetti's self-assurance comes at a price, however, as the forward claims Swedish culture does not lend itself to pursuing childhood ambitions.
Ultimate dream
"In Sweden it's not allowed to say good things about yourself," Guidetti added.
"You're not allowed to dream. People used to ask me: 'What's your biggest dream?' I wanted to be the best football player in the world. That was my dream. Except in Sweden it's not accepted.
"Who does he think is?' they'd say. 'He should stop talking.' But who is someone to say I'm not allowed to dream? A dream is a dream, not necessarily reality, and if I could wish for anything, that would be my ultimate dream.
"I don't want a pool full of candy. I'd want to the best footballer in the world."
Compatriot Zlatan Ibrahimovic was recently named in the FIFPRO Team of the Year and Guidetti admits it took time for people to believe in the Paris Saint-Germain forward.
He said: "Zlatan? Trust me - just lately, people like him. Before that, nobody liked him. I'm telling you, in Sweden it's not allowed to talk about yourself in a good way.
"But you're always going to have doubters, people who say you're not good enough, you can't do this and can't do that.
"You get injured for two years and you see people saying: 'He's nothing'. The people who say you can't make it - you're going to eat your words."
Respect
Guidetti could make his full debut on Sunday as Stoke take on Chelsea in the fourth round of the FA Cup but concedes his career could have taken a very different path if it was not for the intervention of Manchester City boss Roberto Mancini.
"I'd signed a pre-contract with Twente," Guidetti recalled.
"Mancini intervened. He went to the club and said: 'Where's John?' City said: 'We let him go.' And Mancini said: 'No, no, what are you doing?' Lawyers had to get involved.
"I have a lot of respect for Mancini. He liked me as a player."
After penning a deal at the Etihad Stadium, Guidetti moved on loan to Feyenoord, where at 19-years-old he stormed through the Eredivisie, scoring 20 times in 23 games, including hat-tricks against Ajax, Vitesse and Twente.
"There were supporters getting tattoos of my name," Guidetti claimed. "Every home game, 50,000 people, on their feet, shouting 'Super Guidetti'.
"They made a rap song and put me in it. 'Look at Messi, we have Guidetti.' It was amazing, the best year of my life."
"Plus I do talk a lot. I speak my mind. I go to Holland and say I'm going to score 20 goals. And I do it."