Stoke midfielder Steven N'Zonzi admits frustration at not playing regularly
Stoke midfielder Steven N'Zonzi has admitted he found it difficult to be left out of the side in recent weeks.
Last Updated: 03/03/14 7:30am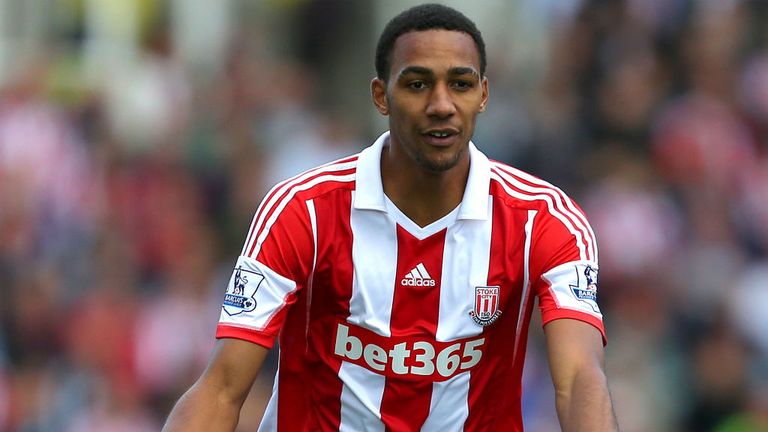 N'Zonzi returned to the starting line-up for Saturday's win over Arsenal after missing all of the Potters' games in February following his sending off against Sunderland.
It was the first time that the Frenchman found himself out of the starting XI since making his debut in September 2012 and reports suggested the 25-year-old was unhappy with Mark Hughes' decision and was considering a move away from the Britannia Stadium.
N'Zonzi admits that he was frustrated at losing his starting spot in the side and that he held talks with Hughes about his situation.
"I'm not going to lie, it hasn't been easy for me," said N'Zonzi.
"But I have played many games, so I was a little bit tired, and there are also many good players at Stoke. You have to be quiet, wait your turn and keep working hard.
"It was not easy for me because every football player wants to play every game, but you cannot because there is competition and other good players who can play.
"That's how it is. That's football. You have to carry on and learn from it, and I think I have learnt from it.
"I spoke to Mark Hughes a little and he said he was being fair to all the players, and he has been.
"They did well against Man United and well after that.
"He's the manager, he makes the decisions and even if you're not really happy about that, there is nothing you can do about it other than keep on working hard."