Charlie Adam banned for three games after Stoke appeal rejected
Charlie Adam has been suspended for three matches after the FA rejected Stoke's appeal against a violent conduct charge.
Last Updated: 05/03/14 3:49pm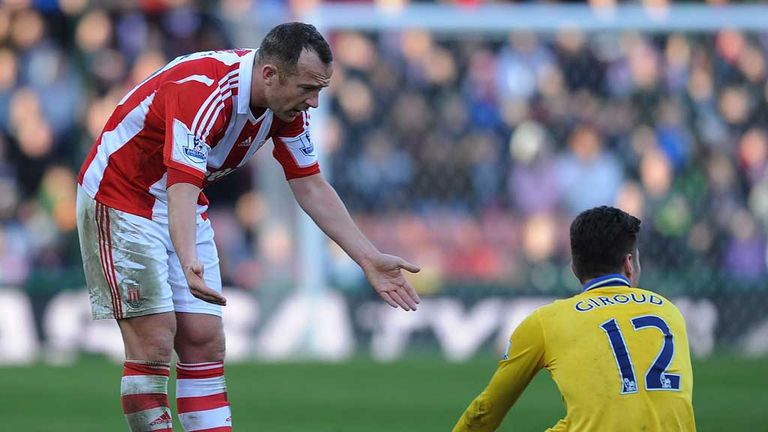 The charge followed an incident during the Potters' 1-0 Premier League victory over Arsenal at the Britannia Stadium on Saturday when Adam tangled with Gunners striker Olivier Giroud.
Adam was alleged to have stamped on the Frenchman's leg in a clash that was missed by referee Mike Jones and his fellow match officials but picked up on video after the final whistle.
The Scot strongly denied the charge, but it was found proven at an Independent Regulatory Commission hearing and Adam will now miss the Premier League matches against Norwich, West Ham and Aston Villa.
Stoke City chairman Peter Coates described the FA's decision to charge Adam as "appalling" on Tuesday and the club's chief executive Tony Scholes also criticised the FA after the appeal was rejected.
He told the club's official website: "I am extremely disappointed for the effect that this is going to have on Charlie and on the football club.
"However, I am not surprised because clubs like ours very rarely succeed in appeals to the FA.
"We put together a strong defence which was based upon the facts, which were that Charlie needed to plant his foot, and in changing direction his eyes followed the ball at all times.
"How can anybody other than Charlie say what intent was there? How can the FA possibly justify this decision in the light of recent incidents which were far worse at other clubs, which have gone unpunished?"