Robert Huth blow confirmed as Stoke centre-half is ruled out until next season
Robert Huth will miss the rest of the Premier League season, Stoke boss Mark Hughes has confirmed.
Last Updated: 14/03/14 2:44pm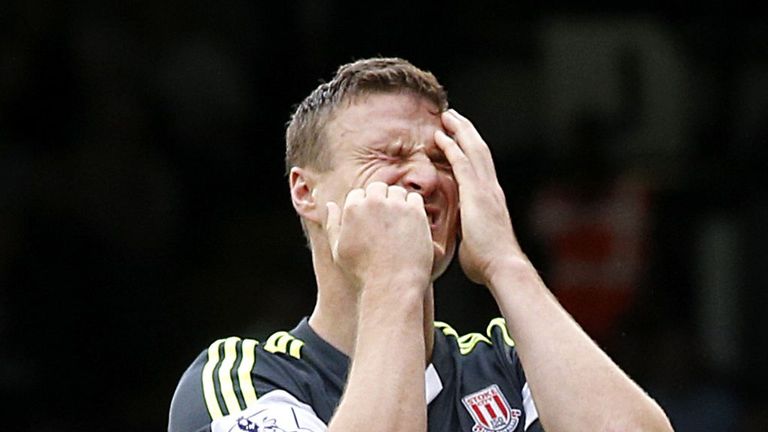 The centre-half has been out since November with a knee injury which needed an operation, and last month's return in a friendly game failed to lead to a first-team recall.
Chairman Peter Coates this week revealed it was unlikely Huth would return before the summer, and that prognosis is now confirmed.
Hughes said: "Robert had an operation last night (Thursday) and unfortunately he is going to miss the end of the season.
"We tried to get him back and he has been very close on a number of occasions, but unfortunately the knee was reacting adversely to any opportunity we had to really push him on.
"Every time we tried to just push him to the next level, that is when the reaction in the knee would force us to take a step back.
"So we took him to the surgeon and he had another look at it and recommended that Robert had another operation, just to get a real understanding of what is going on in the knee.
"By all accounts it was good news in terms of what he found - there is no real structural element to it, it is just that there is an issue in the knee that is causing it to flare up and we now have a better understanding of what is going on.
"So hopefully he will be fit and well to go for the beginning of next season."
Huth made 15 appearances early in the season before hurting his knee during a 2-0 win over Sunderland on November 23.