Transfer news: Steven N'Zonzi quiet on his future at Stoke
Steven N'Zonzi remains tight-lipped when it comes to his time at Stoke City and how long it may last.
Last Updated: 26/03/14 2:29pm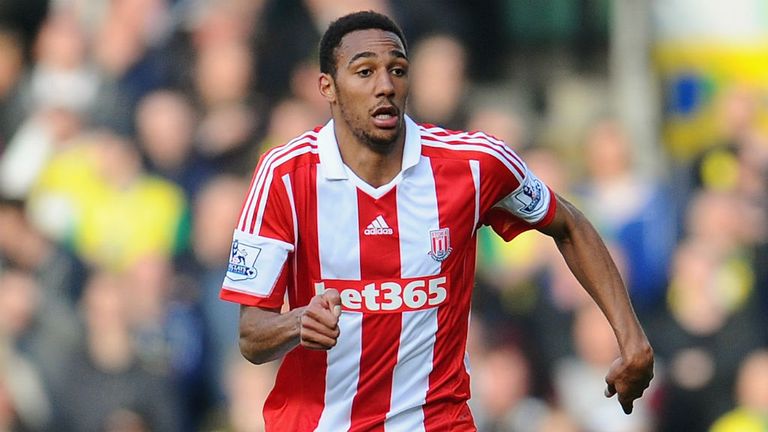 Speculation has surrounded the midfielder for some time, with numerous clubs reported to be keen on acquiring his services.
He is, however, tied to a contract at the Britannia Stadium and his current club are reluctant to sell.
That means N'Zonzi's sole focus at present is on ending the season as positively as possible, with little attention being paid to the rumours which are already beginning to circulate ahead of the summer.
The 25-year-old Frenchman told The Sentinel when pressed on what his future holds: "You never know in football, so I cannot answer that.
"I am happy here, let's focus on this season, that is the most important thing.
"Everybody is talking about what will happen next season, but as a player you do not know. You just focus on this season."
N'Zonzi recently expressed his disappointment at having been forced to sit out all of Stoke's games in February - a situation which fanned the transfer flames - but he insists that he is happy to be part of a squad that has embraced a more eye-catching brand of football under the guidance of Mark Hughes.
He added: "I was happy last season, even if it was a different type of play, but this season it is true, I enjoy it better.
"I like it better because it is what I was used to when I was a boy, and that is what we are trying to do with Mark Hughes.
"It takes time to do it better than we did it before, but in the last two games we did it."
Stoke's last two outings have seen them hit seven goals in back-to-back victories over West Ham United and Aston Villa to climb into the top half of the Premier League standings.
N'Zonzi said: "Everybody in the team feels good and I hope it will keep the same until the end of the season."