Transfer news: Stoke target Ivica Olic still torn over whether to stay at Wolfsburg
Ivica Olic has admitted he is struggling to decide whether he should stay at Wolfsburg or join Stoke City.
By Jure Bohoric
Last Updated: 24/04/14 2:59pm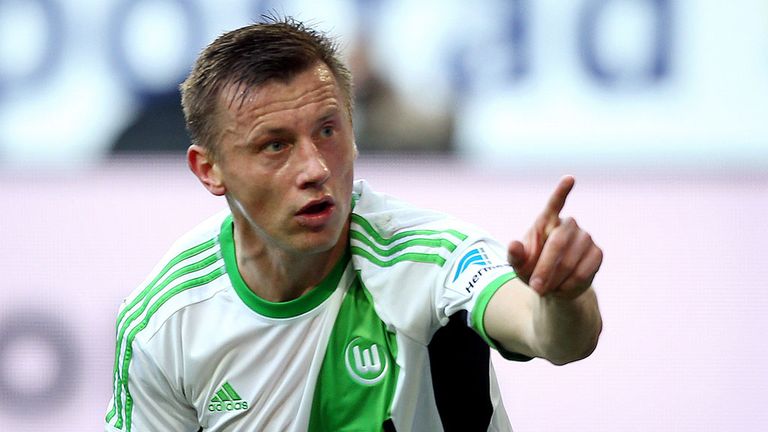 Olic stated last week that he was planning to sign a new deal with Wolfsburg, but now says that he has been changing his mind on a daily basis and remains torn over what to do.
Stoke boss Mark Hughes has insisted that he remains interested in Olic, and the Croatian striker concedes that he finds the idea of playing in the Premier League very appealing.
However, he has also been happy in Germany and maintains that the two clubs are offering similar deals so there is little to choose between them.
"I have not signed anything yet and I have not decided also," he told Croatian paper Jutarnji list.
"Every day I think: Tomorrow I will decide, but there was still no tomorrow. All options are still open as I really do not know what to do.
"So one day I wake up and say to myself: I will stay in Wolfsburg. And when I'm driving in the car I'm sure that I will sign a new contract. But then I come to the club and I do not sign it.
"So the second day I wake up again and say to myself: Now I'm going to Stoke. I'm in doubt, I think. Both options have their advantages and disadvantages.
"I know Wolfsburg and the Bundesliga but the Premiership would offer me something new, different.
"There I would find a different type of football, there I would be able to play against Chelsea, Manchester United, Arsenal, Liverpool.
"But it is not about money. Both clubs are offering me a two-year contract and the wages are virtually the same."