Transfer news: Mark Hughes hoping to sign Oussama Assaidi from Liverpool permanently
Stoke boss Mark Hughes is stepping up his efforts to bring Liverpool winger Oussama Assaidi to the club permanently.
Last Updated: 02/05/14 4:20pm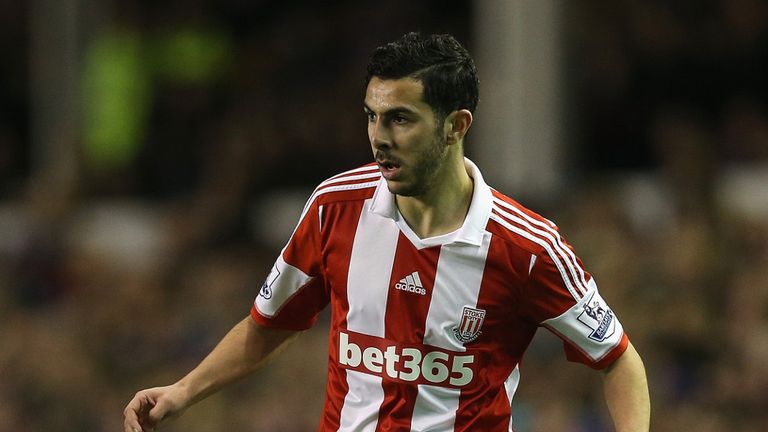 Assaidi has proved a massive success during his season-long loan spell with the Potters, scoring four goals in 24 appearances.
He missed two months with a knee ligament injury earlier in the season and could again be on the sidelines when they face Fulham on Saturday, but Hughes is keen to press on and find a deal with the Anfield club.
Hughes said: "We like Ossie and if we could come to an arrangement with Liverpool we would like to bring him here.
"He's a valuable player and I think Liverpool recognise that. I think there's been tentative enquiries but nothing concrete yet.
"He's done really well here. It's certainly helped him and Ossie's certainly helped us.
"He's got good friends here. He's got a good relationship with Marko Arnautovic - they make a nice couple! Those things are important to players. If they're happy in an environment then that can help if you're trying to bring them to a club."
Hughes comes up against one of his former clubs on Saturday, but says he has to put their troubles out of his mind - a win for Stoke and a Sunderland win over Manchester United would send Fulham down.
He added: "We want to get another three points. We were disappointed last week because we merited more than we got.
"We've got an opportunity against Fulham to match our biggest ever points total in the Premier League. That's our motivation - it's not about beating a team and making them go out of the league.
"It's about us doing out business and Fulham have to do theirs.
"I've got a lot of time for Fulham. It's a good club, we had a good season, got to eighth in the Premier League. I just felt it was better for both parties to have a parting of the ways.
"You look back and think I probably did it too soon. I've got no grudge against Fulham because there's a lot of good people there. I wish them well, after the weekend."