Transfer news: Stoke boss Mark Hughes keen to extend Peter Crouch stay
Mark Hughes is not looking to sell Peter Crouch this summer and feels he could carry on playing until his late 30s.
Last Updated: 03/05/14 3:04pm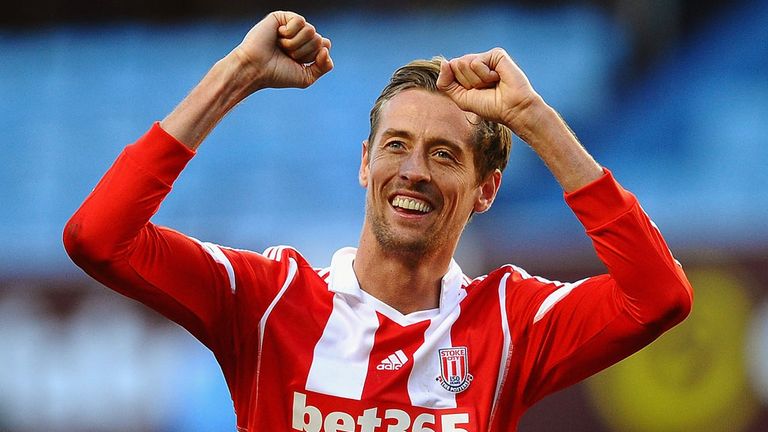 The 33-year-old England international has 12 months left on his current deal and, although a new contract offer is not imminent, Hughes does not want to see Crouch - who is the club's top-scorer this season with ten goals - depart.
"Peter has another year and we're not looking to capitalise on any value that's in him," said Hughes.
"It's my intention to keep him. I won't encourage any interest in him and he's not been knocking on any doors."
Hughes played until he was 38, and does not see why Crouch cannot do the same.
"I kept going until I was 38 and it's not like Peter is losing the qualities that make him a good player," he said.
"You lose pace when you get older but Peter's never had a game based on pace.
"He has qualities I see being retained for a number of years yet."