Premier League: Mark Hughes hailed Stoke's performance after beating Fulham
Former Fulham boss Mark Hughes expressed some sympathy for his old club after Stoke helped relegate the Cottagers.
Last Updated: 03/05/14 7:04pm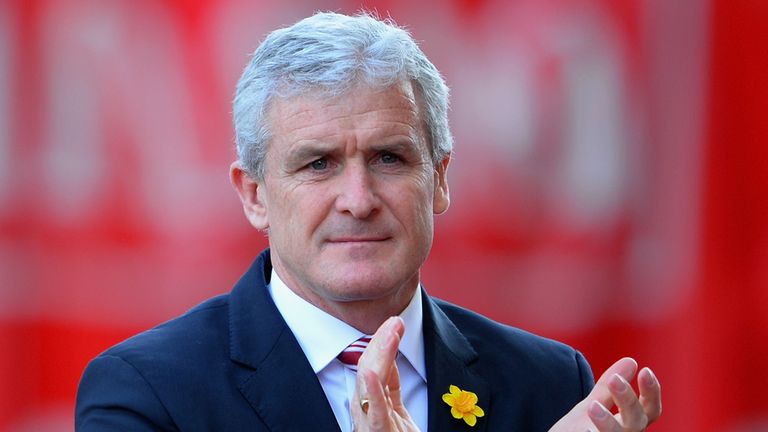 Hughes spent less than 11 months in charge of the Cottagers before resigning in June 2011 admitting he needed a new challenge.
Stoke's win - coupled with Sunderland's 1-0 victory at Manchester United - saw the Cottagers get relegated and Hughes expressed some sympathy for his former club.
He said: "I've seen a number of people who worked very hard for me when I was at Fulham and obviously they're very upset at the moment.
"You don't like to see people you've worked with go through that but it's an unforgiving league and you have to get the job done which we have and they haven't.
"There are a lot of good people there and a lot of good support staff who helped me so I hope they bounce back quickly."
Hughes expressed satisfaction with the way his side took an immediate stranglehold on the game as they look to secure their first top-half finish in the Premier League.
He added: "It was a difficult game for us because it was deemed a game we didn't have anything to play for but we knew what we wanted to achieve today and that was three points.
"We made it difficult for Fulham once we scored that first goal which was really important. It might have been more difficult if they had got in front but they had to throw people forward to get on level terms and that played into our hands.
"We've built steadily in the second half of the season and finished really well. If we'd got something out of the (Tottenham) game last week we'd have been looking at a perfect end to the season."