Ryan Shawcross determined to force his way back into the England squad
Stoke captain Ryan Shawcross hopes he can force his way into Roy Hodgson's England plans after the World Cup.
Last Updated: 06/06/14 1:40pm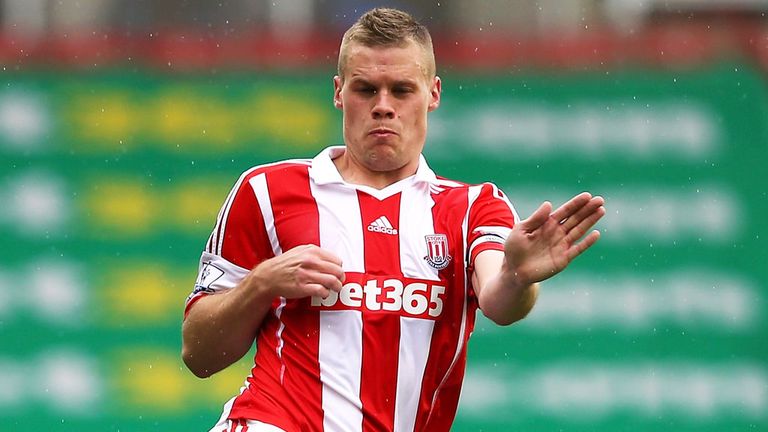 The 26-year-old centre-back claims Hodgson has not contacted him since he made his only England appearance as a substitute in a friendly against Sweden, back in November 2012.
Shawcross will watch England from afar as they kick-off their World Cup campaign against Italy in Brazil next Saturday, but still believes he can force his way back into the squad.
Asked about his England debut, he said: "I haven't spoken to him since then.
"I thought if I had a good season, which I thought I had, I would have a chance but this time it wasn't to be.
"It is a target of mine to get back in the squad, so hopefully if I can play well enough I can make it impossible for him to not pick me.
"That's my mission for next year and hopefully I can get back into that squad."
As part of their pre-season preparations, Stoke will head to Germany for a 12-day training camp and three friendlies.
Mark Hughes' side will play Borussia Monchengladbach on July 20, 1860 Munich
six days later and finish off with Freiburg on August 9.
In between those last two games, Stoke will cross the border into Austria to face Schalke on July 29 before flying back to England for games against Burton Albion, Blackburn and Real Betis.