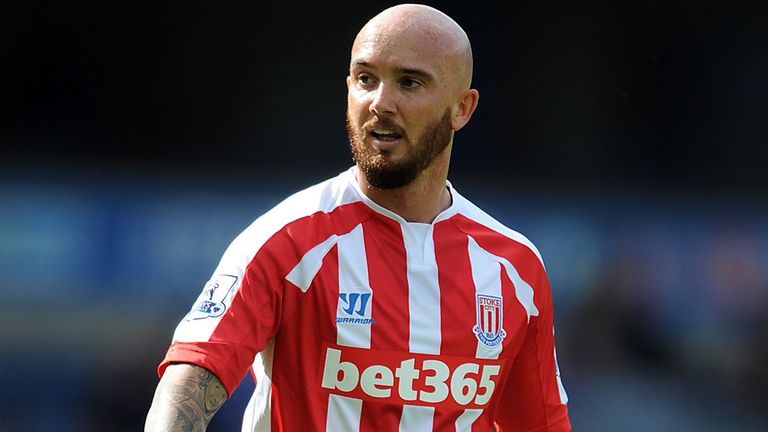 Stoke manager Mark Hughes has confirmed midfielder Stephen Ireland will be ruled out of action for at least two weeks because of a chest injury.
The 28-year-old former Republic of Ireland star pulled a muscle in his rib cage during a training session and will miss Sunday's trip to face Hull City at the KC Stadium.
Hughes said: "We have a problem with Stephen Ireland unfortunately, who has pulled a muscle in his rib cage.
"It's a disappointment to us because he is a good player and somebody we would prefer to have available to us.
"It looks like he will be out for a couple of weeks at least, or until the pain has gone to allow him to move around the pitch comfortably."
The Potters are expected to ship out several members of their first-team squad ahead of the September 1 transfer deadline with the likes of Dionatan Teixeira, Andy Wilkinson, Ryan Shotton, Wilson Palacios and Brek Shea set for the exit door.
When quizzed on reported interest in Palacios and Shotton - from Aston Villa and Derby respectively - Hughes added: "I'm not aware of that interest.
"It's been difficult for Wilson. He obviously had an opportunity to go to Qatar, which was a good opportunity for him and ourselves, but that fell through.
"Wilson we like as a guy and as a player, but the squad is a little bit top heavy and some guys need to move on.
"If it's Derby I would encourage it because they are a good club looking to get back into the Premier League, which Ryan would want to do himself."