Best - We have to bounce back
Leon Best wants to help history repeat itself for him by helping Blackburn Rovers make an immediate return to the Premier League.
Last Updated: 06/07/12 2:51pm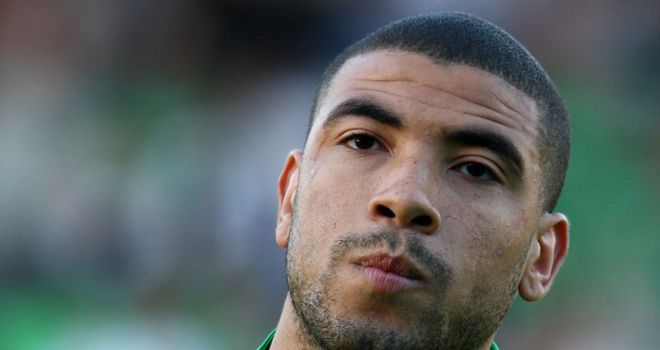 Leon Best wants to make history repeat itself by helping Blackburn Rovers make an immediate return to the Premier League.
The striker was part of the Newcastle squad that went straight back into the top flight after just one year in the Championship, and after moving to Ewood Park he is targeting a similarly short stay for Rovers.
The 25-year-old Republic of Ireland international, who moved in a £3million deal, says that Rovers winning promotion should be a springboard to sustaining better fortunes.
Wake-up call
"With Newcastle, I think the season we had in the Championship built us and made us better in the Premier League," said Best.
"Now I want to do the same thing here. Sometimes you need that wake-up call to go down and build a good squad, go back up and work together."
With the new season looming, Best is part of a recruitment drive that has seen Rovers snap up former England international Danny Murphy, plus Portuguese players Nuno Gomes and Fabio Nunes in recent weeks.
The signings have excited Best, who added: "They're unbelievable signings, I used to watch Nuno Gomes in the Euros and the World Cup for Portugal and to be playing with him now is unbelievable.
"Obviously Danny Murphy, with the clubs that he's played for - and as I know myself from playing against him last season - is a fantastic player."
Linking up with Rovers manager Steve Kean was another factor in Best's move, with the striker having worked with the Scot at Coventry earlier in his career.
"He worked a lot with me at Coventry. He did extra bits with me that he didn't need to, any time I wanted to do shooting," said Best.
"His training gets the players going. You want to be part of it and that's a massive thing.
"I love getting up in the morning and looking forward to training and with Steve I'll definitely be doing that."