Sheffield Wednesday chairman Milan Mandaric still hungry after trial trauma
Milan Mandaric feels he owes it to Sheffield Wednesday's fans to bring success to the club.
Last Updated: 25/09/12 8:59am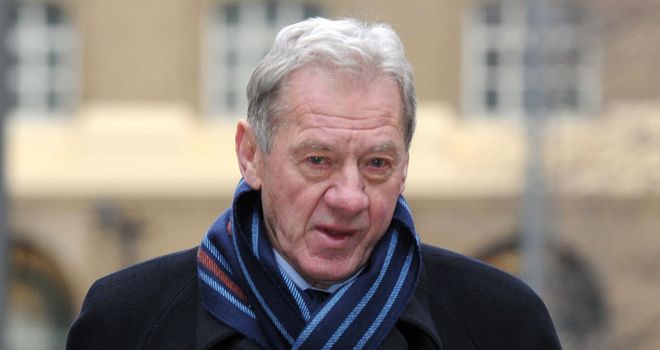 Mandaric has endured a testing period after going to court earlier this year, when he was cleared of tax evasion along with Harry Redknapp.
He admits the trial has been difficult to recover from but his project with the Owls has helped keep his mind focused.
"Why do I carry on? Sometimes I ask myself that same question," he told the Daily Express. "I never dreamt I would be faced by something like that, and I admit that I was feeling really down.
"It has changed me as a person because I am still wrestling with it. Why? My family were really upset and there were health problems associated with that. There was a sense of helplessness - I had done everything right.
"It took a toll on me and I am not out of it yet. It will take some time.
"You wake up sometimes and you wonder how it happened to you. It comes back to the same answer - I was just a victim of circumstances. But it has not brought me any bitterness."
Sheffield Wednesday earned promotion to the Championship at the end of last season and Mandaric is delighted the supporters had something to celebrate, but he is still keen to push on.
"After the court case, I wanted to make an impact and there was a sense of me stepping deeper into the difficulties," he said ahead of Tuesday's game against Southampton in the Capital One Cup.
"I started burying myself in the club. I needed to find a lot of energy and these supporters have filled my energy back up to a certain level. I am so happy. I was determined to do it. I owe it to them."
Mandaric is puzzled as to how Redknapp is currently out of management, having lost his job with Tottenham during the summer.
He said: "Harry is a dear friend of mine and we worked together for four years. I don't understand why what has happened to him has happened.
"But he will come back with his batteries recharged fully.
"I just wish that somebody would fire me for a couple of months! I just find myself so tired sometimes and wish that I could give myself some rest."