Jay Bothroyd sorry after Twitter row with Sheffield Wednesday fans
Sheffield Wednesday striker Jay Bothroyd apologises for swearing on his Twitter account during an online row with fans.
Last Updated: 27/09/12 8:39pm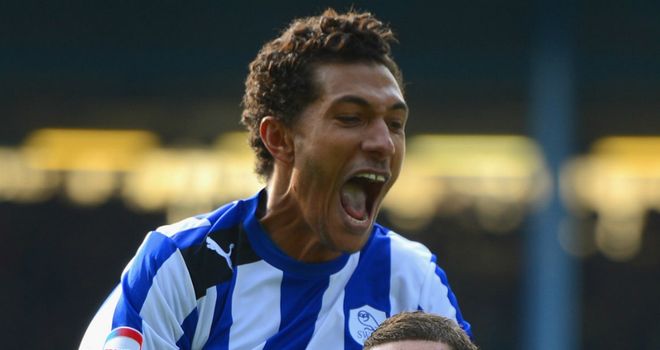 The ex-England international, 30, was abused on the social networking site by some Wednesday supporters following the Owls' 2-1 defeat against Bolton last weekend.
He responded by accusing a small number of being "thick" in a post which was later deleted from his account.
Now Bothroyd, who has yet to score for the Owls since his summer move from QPR, has moved to clarify his comments.
He said: "It was done in the heat of the moment. I was frustrated because someone on Twitter said I didn't care and I reacted to that, because nothing could be further from the truth.
"I care passionately about my game and I care about the club that I play for. Yes, I get frustrated, but that is because I am desperate to do well.
"I was responding to the people who were being abusive, I did actually say the select few, but I must make it clear in no shape or form was I referring to all the fans.
"I apologise for my bad language when I should set a better example in that respect but I think in this difficult period, we need everyone sticking together and that includes fans and everyone involved at the football club."
He added: "Most of the supporters have been fantastic with me since I have been here and that has been a big help.
"People have to understand that I am not 100 per cent match fit but I am working hard and doing more sessions to get there as soon as possible.
"Nobody is more frustrated than me - I am very honest and I am my biggest critic.
"I am fully focused at Sheffield Wednesday and can't wait to get on the scoresheet."