Sheffield Wednesday boss Dave Jones backs Chris Kirkland to keep his focus
Sheffield Wednesday boss Dave Jones is confident Chris Kirkland will not be affected by being attacked by a fan.
Last Updated: 24/10/12 10:34am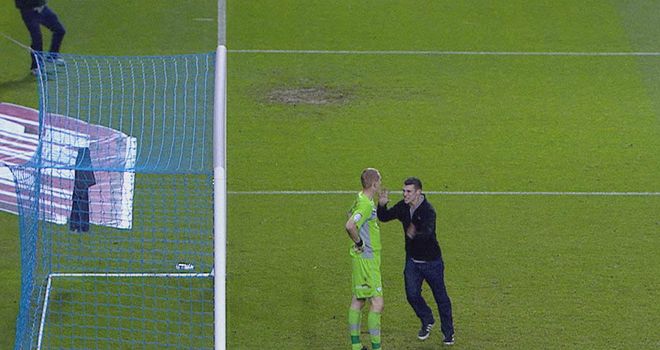 The former England goalkeeper, 31, was hit in the face by a fan during Wednesday's clash with Leeds at Hillsborough last Friday.
The Leeds fan was subsequently given a 16-week jail sentence and a six-year football banning order.
And Jones is confident Kirkland will not allow the incident to unsettle him or affect his performances.
"He knows he has to get on with it," said Jones. "It was just the shock of it, the unexpected.
"If anything it's made him determined that he's not going to be affected by it.
"If you fall off a horse, you get back on to it, that's what they tell you. He won't use it as an excuse. He knows it's done and dusted, and moving on is the best thing to do.
"If he did let it affect him, he'd have let that person win."