Dave Jones happy with Sheffield Wednesday's 'dull' win over Peterborough
Sheffield Wednesday boss Dave Jones was satisfied with a dull success after Peterborough were seen off at Hillsborough.
Last Updated: 04/11/12 9:03am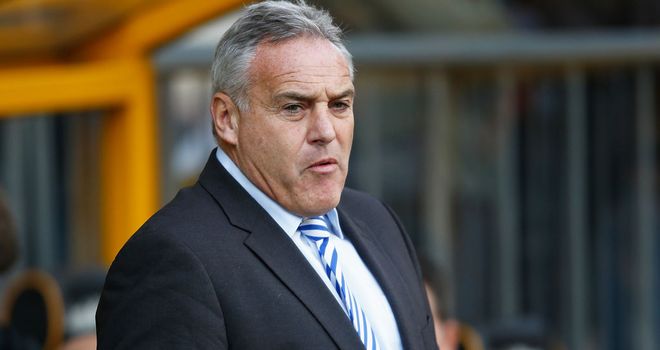 Second-half goals from Ross Barkley and Miguel Llera saw the Owls secure their second successive win and moved them out of the Championship relegation zone.
"I thought it was a hard-fought victory. I don't think we played as well as we have been but sometimes you've got to grind out results," Jones said.
"I thought the first half was a bit slow and no tempo to it from either side. I don't know whether Darren's side had tried to force that upon us but we fell into a very low-tempo game and there wasn't much happening.
"The day was dull, everything about it was dull and well done to the crowd because second-half they got us going a little bit because it was just such a low-tempo game.
"There was not a great deal happening but sometimes you get those games and you've got to make sure you come out on top and that's what we did second half.
"We've probably played far better than that and come away with nothing so that's how it goes sometimes. I was glad they put the lights on, it was just such a dull day.
"Everybody was getting into that 'let's all go home' sort of mode."