Striker has plenty to do to convince Dave Jones he is worth regular place in side
Gary Madine has plenty to do before convincing manager Dave Jones he is worth a regular place in his starting line-up.
Last Updated: 12/11/12 3:47pm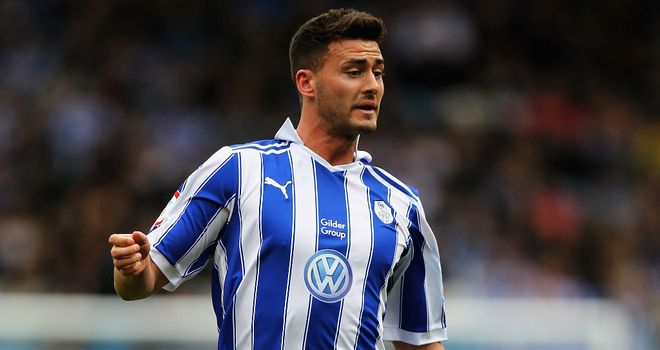 Madine, 22, started only his fourth league game of the season in Friday night's 3-1 defeat at Middlesbrough, scoring his second goal in a total of 16 appearances before missing another gilt-edged chance later in the game.
The former Carlisle forward has been linked with a loan move to Swindon, but Jones played that possibility down, saying: "Gary will score goals. We created some chances and he's put one away.
"He's been working hard, but it's been a big step up for him, it's the first time he's played at this level.
"Gary knows what he's got to work at, he's got to get stronger and he's got to work at his upper body to protect the ball a bit better.
"We know the one thing is that he can finish, but you've got to add the extra bits too to get in those positions so you can get the shots away."
Jones, however, stopped short of ruling out a possible loan move for the striker.
"I'll probably find out on Twitter, or on the message boards, everybody seems to know what's going on," said Jones. "Gary played (on Friday night).
Everybody's always speculating about something in football.
"I'll have to get on Twitter because there seems to be so much information given out. Maybe someone should get on Twitter and tell the players 'put your foot through it, clear your lines'."
Jones has made no secret of his desire to add more firepower to his squad in recent weeks, but needs to send out one of his current strikers on loan before drafting a new player in.
Jones added: "There's a still a feelgood factor around the place and a lot of optimism, and while there's optimism there's hope. If we can keep going, keep being brave then we'll be ok."