Dave Jones believes Championship challenge gets tougher each year
Sheffield Wednesday boss Dave Jones believes the Championship is the hardest league with the gap between teams closing.
Last Updated: 14/11/12 1:01pm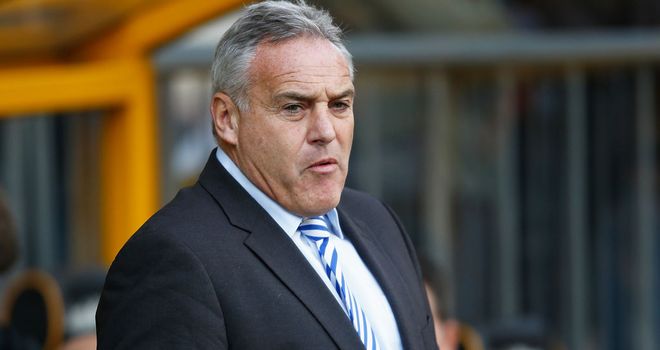 Wednesday have struggled to find the required consistency since winning automatic promotion from League One in the summer and after winning four of their first 16 matches lie two points above the relegation zone.
"It gets harder every year," he said. "Because every team is so close it gets put down as not being a tough division, but it's the hardest division to get out of.
"We've just played three games in six days and I never see Premier League players do that, they moan if they play two in 14 days. We've just played a team that are top of the league (Middlesbrough) and for long spells of the game there was nothing in it at all.
"You wouldn't have known who was top and who was near the bottom. It's all about the breaks and the decision-making at the vital times, and they've got a bigger and better squad than us so that's probably where they've won it."