Vote Of Confidence For Jones
Sheffield Wednesday chairman Milan Mandaric has given under-pressure manager Dave Jones a vote of confidence.
Last Updated: 26/11/12 6:24pm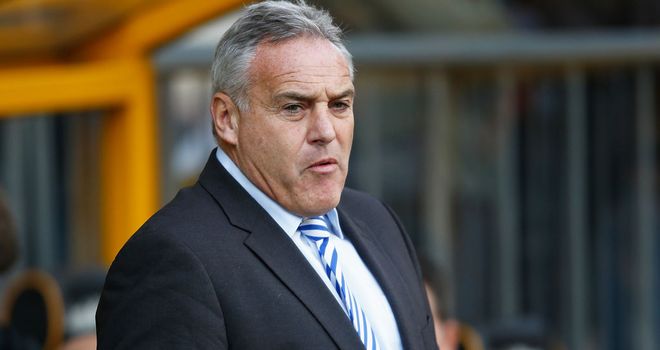 The Owls have lost their last four league games and currently sit in the bottom three but Mandaric insists he is behind the former Cardiff and Wolves boss.
He said in a statement: "Like everyone connected with Sheffield Wednesday, I am disappointed with the position of the team in the table. But the key word here is team, because that is what we are, from the top of the club to the bottom.
"I can assure you all that we are working tirelessly to put things right. It is vital that, first and foremost, we start collecting some points and ultimately stay in this division and I have every confidence that we will do that. I firmly believe we have a good manager in Dave Jones - he and his staff have a tremendous amount of knowledge and experience to take us up the table.
"Trust me, we will accomplish our aim of consolidation and continue to build for the future. The easiest way to do this, if there is an easy way, is to all stick together. Which is why I ask our wonderful and loyal supporters to stay behind the club as one.
"I ask as I have always done to trust me as your chairman. Understand that I will manage these difficulties with the best interests of Sheffield Wednesday at heart. We cannot let where we are in the table beat us, it is all about showing our character, and that means myself as chairman, the manager, the staff, the players and you, the supporters."