Dave Jones frustrated by blunder ref Mick Russell against Huddersfield
Sheffield Wednesday boss Dave Jones was frustrated by referee Mick Russell after the 0-0 draw at Huddersfield.
Last Updated: 03/01/13 9:50am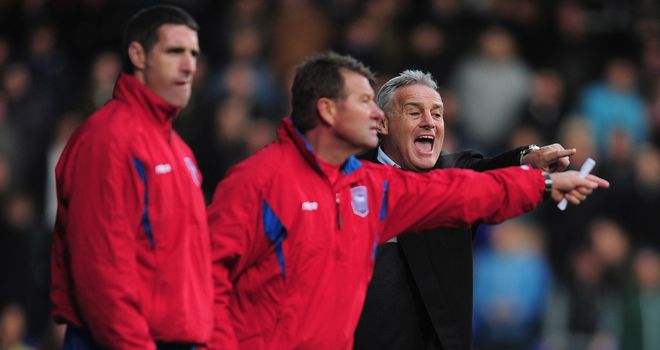 The match official failed to send off Wednesday midfielder Jeremy Helan for a second yellow-card offence during the first half of the 0-0 draw.
But Jones insisted Helan should not have been booked for diving in the ninth minute and that his side should instead have been awarded a penalty.
Jones said: "I don't know about a first booking, it was a penalty. That's the controversy.
"Helan has been clipped and he's not the type of lad to do that (dive). I think we should have won the game, that's what I'm perplexed about.
"We should have had a penalty and we had the chance towards the end with Sidibe's header."
It later emerged that the match official had noted Michail Antonio's name for the first bookable offence, hence Helan's reprieve after his 'second' yellow card.
Huddersfield manager Simon Grayson added: "He's put Antonio's number in his book, but he was nowhere near the incident.
"I don't mind referee's making big mistakes in terms of tackles and sendings off, but something quite simple like that shouldn't be happening in Championship football."