Dave Jones laments 'flat' Sheffield Wednesday as Burnley claim 2-0 win at Hillsborough
Dave Jones admitted his Sheffield Wednesday side never got going as they went down 2-0 at home to Burnley.
Last Updated: 01/01/13 10:46pm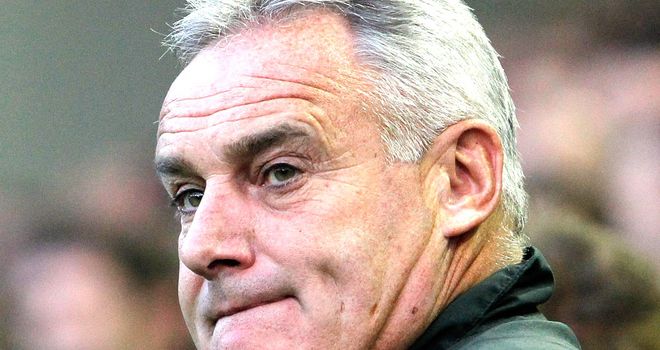 Jones's side had taken 10 points from 12 over the Christmas period but were undone by substitute Keith Treacy, who scored the first and drew a handball from Lewis Buxton that afforded Ross Wallace a second from the spot.
"I just don't think we got going," he said. "I think we looked flat. It was always going to take the first goal, there was nothing really happening in the first half.
"We just seemed to lack a bit of a spark today and nobody seemed to get the game by the scruff of the neck. We were dropping too deep, I was screaming at them to squeeze the game.
"I don't know whether it was just one game too many. We can sort that out this week - too many players had an off day which we can't afford.
"When you look at the table a win today would have put us in the pack with everyone else which would have been great, so it's an opportunity missed and we're disappointed at that.
"We needed just to stay solid and hopefully someone up the top will get hold of it. We couldn't seem to get anything going and have a sustained spell of pressure.
"We're so disappointed because we've worked so hard over a short period of time and we had a great opportunity to get three points at home and really get ourselves close to that pack."